The M-110 bus line that connects the centre of Malaga with Torremolinos and Benalmadena also has a stop under the bridge that connects the airport with San Julian, opposite the San Miguel Beer Factory.
If you want to take the bus 110 in the area that corresponds to the entrance of the airport you must indicate it with your hand before its arrival, otherwise it will not stop. Likewise, if you want to get off at this stop, you must inform the driver.
In the following links you can check in a map where is exactly the stop of the line 110 nearest to the airport:
Experience with this bus line
I'm not longer using the bus line. I moved to a new home and the commuter train and the car work better for me. If you use the bus and the service improved or got worst, please let us know in the comments below.
You can read more about public transport in our website.
You can consult the timetables of the bus 110 Malaga, Torremolinos, Benalmadena in https://siu.ctmam.ctan.es/es/horarios_lineas_tabla.php?from=1&linea=1
Another option if you want to get to Benalmádena, Torremolinos or Fuengirola by bus is the M-120 bus line. You can check the timetable at the following link: https://siu.ctmam.ctan.es/es/horarios_lineas_tabla.php?from=1&linea=8
It is a fairly popular bus line during the high season so it is difficult to find a seat.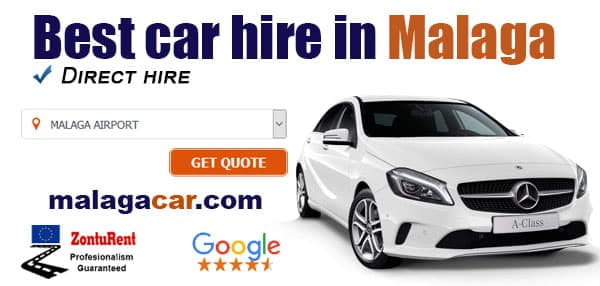 ';
What are the transportation alternatives in Malaga?
We have checked the offers of several transfer companies at the airport. Usually, all companies have at their disposal English speaking, friendly staff and drivers. The mayor advantage is of course in reaching comfortably and swiftly your final holiday destination. It does exist the possibility of hiring a car with driver for specific excursions or special events like Weddings, Golf, going to Puerto Banus or Marbella. In that sense, we found offers for all price classes, from economical offers to selected Models like the Mercedes S class.
The train is another good option, although a multitude of people using it can make our trip a bit heavy, especially if we are tired and is not possible to find a seat.
Another possibility, after arriving to Malaga airport, is to rent a car in Malaga for your holidays. Which in our opinion, ends up being the most convenient way to get around the city and surroundings.
Comparte este artículo: