In this holiday season, nothing better than sharing a day with family and friends. Bioparc Fuengirola more than just a zoo is a place where people of all ages and especially families can enjoy nature in a unique environment.
Far from the concept of the old zoo with tiny, overcrowded cages, the animals now live in a natural environment that simulates their real habitat.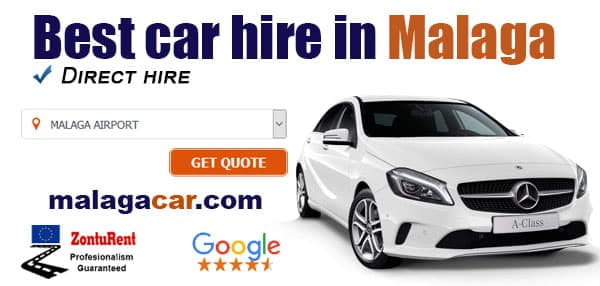 ';
What is Bioparc Fuengirola?
Bioparc Fuengirola is a zoo in the city of Fuengirola, Malaga. This zoo is entirely dedicated to the conservation of tropical species adapted to the forest environment. It is a different concept of zoo, a park where animals live in a recreation of their natural habitat.
Far from the concept of the old zoo with tiny, overcrowded cages, the animals now live in a natural environment that simulates their real habitat.
Natural environments recreated in Fuengirola
Visiting Fuengirola Bioparc is like entering a real documentary about the deepest forests. The detailed and realistic recreation of tropical forest habitats makes this zoo unique in Europe. Animals, plants and water form exotic ecosystems that bring us closer to faraway and magical places like the island of Madagascar, Equatorial Africa and Southeast Asia.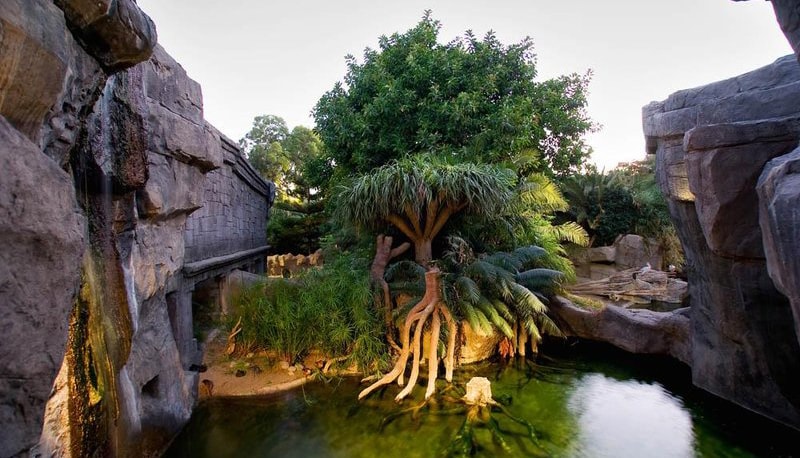 Equatorial African Environments
Wetlands where wading birds or antelopes make their living.
Fallen logs, a perfect environment for reptiles and small mammals.
Forest soil, dominated by species that move without climbing or flying.
Congo Valley, where you can see the gorillas that live in this territory.
 Island of Madagascar
More than a hundred species and subspecies of lemurs. You will be able to see a ring-tailed lemur or a black lemur among others.
Southeast Asia Environment
Angkor Temple
The original is found in Cambodia and it is common to see small monkeys in its surroundings.
Riparian Forest
Areas of leafy vegetation found at river mouths.
Forest Canopy
Representation of the environment found in tropical forests with different species of primates and other mammals
Abandoned mine
Galleries where reptiles have found refuge.
Secondary forest
This environment is ideal for spotting a wide diversity of bird species.
Mangrove
Where freshwater and salt water meet, giving rise to a complex ecosystem of flora and fauna.
Indo-Pacific
Ruins of Khosmal Temple
A representation of typical buildings that after having been abandoned have been occupied by nature.
Dragons Interpretive Centre
A place to know about lizards, snakes, chameleons and other reptiles.
Activities and events for the whole family all year round
The past year during Christmas an authentic African Jaima was installed at the Plaza de la Constitution in Fuengirola. Children were able to personally deliver their letter to the Emir of the Three Wise Men. All the children between the ages of 3 and 9 who did so got the 'B Pass' with which they can visit the Bioparc for a year for free, as many times as they want.
During Halloween  the little ones wearing costumes might get discounts or free entrances. They use to organize special events and activities.
There are also bird and mammal exhibitions scheduled throughout the year.
Inside the park there is a restaurant, a souvenir shop, toilets and an activity area for children with slides.
Prices and opening hours of Bioparc
Bioparc Fuengirola is open every day of the year. Below is the list of prices to visit:
General admission: 20.50€
Children from 3 to 9 years old: 15.50€
Over 65s: 16.50€
Disabled: 11.50€
Children under 3 years old have free admission.
Groups of more than 20 people have a discount on the price of tickets.
The annual entrance fee to the park is a one-time fee and allows you access throughout the year:
Annual ticket: 50€
For children from 3 to 9 years old and over 65 years old: €38
Disabled persons: 30€
The opening hours all year round are from 10 am. Closing hours depend on the month, with July and August being the months in which it closes later at 11pm.
You can check the full schedule here:
https://www.bioparcfuengirola.es/prepara-tu-visita/horario-anual/
This map of the park might be useful if you're looking to see some specific animals:
https://www.bioparcfuengirola.es/prepara-tu-visita/plano-bioparc/
Youtube channel with videos of the zoo:
https://www.youtube.com/channel/UCW3gMHQgKc2LG3BBCBvA8Lw/www.bioparcfuengirola.es
Night visit to Fuengirola zoo
During the summer months Fuengirola Zoo opens its doors until 11pm, so you will be able to make a night visit during July and August.
Not only can we see the nocturnal behavior of animals, but there is also the possibility to dine on site with candlelight and live music and African dance. The facility, designed to accommodate both daytime and nocturnal animals, recreates the moonlight through a special lighting system.
Virtual tour of the Bioparc Fuengirola zoo
Google offers you a virtual tour with which you can get to know the inside of Bioparc without leaving your home:

How to get there
Bioparc is located near the Fuengirola train station. You can also go by car and use the public car park right next to the Zoo entrance.
Finally and if you need it, we have a guide that will show you the different options to get to Fuengirola.
GPS coordinates: Longitude: W 04 º 37 '38"/ Latitude: N 36 º 32′ 13
Other recommended zoos and habitats in Malaga
Finally here you have other options that you can consider, another day I will dedicate a blog entry for each one:
Comparte este artículo: