Today I bring you something different, a theme park in Marbella; an original proposal that will attract both children and adults. Unlike other theme parks, at Aventura Amazonia Park, visitors will enjoy their visit by testing their skills on the trees. There are more than 70 games and 20 zip lines on 6 adventure circuits in a large pine forest.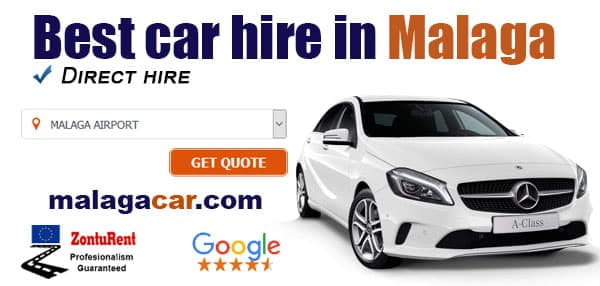 ';
Features of Aventura Amazonia Marbella
This theme park is an example of respect for the environment and nature. The trees have not been damaged and it does not need electricity to operate.
Aventura Amazonia has a cafeteria with a full menu to eat inside the park.
About this theme park in Elviria
This is the largest adventure park in Andalusia where you can practice different circuits and put your skills into action.
The park has areas designed for children from the age of 4. Adults can also enjoy the multi-adventure circuits; each circuit is adapted so that everyone can find a challenge according to their age and skill level.
Timetable
This theme park is open most of the year and its schedule may change depending on the season.
July and August: From 9.30 am to 9.30 pm (last circuit at 7.30 pm)
For other months or to book for a group I recommend to have a look at the official website:  https://www.aventura-amazonia.com/parques-amazonia/marbella-eng/circuitos
Aventura Amazonia Circuits and prices
There are different circuits for visitors of all ages to enjoy the experience. There are special days for group bookings of more than 20 people, remember to book in advance.
The price may vary depending on the season and age; visitors who go with the child and do not take part in the circuits will pay 1€.
Entrance entitles you to 3 uninterrupted hours to make the circuits as many times as you want.
 Children between 4 and 6 years old: 17€
Over 6 years old and under 16 years old: Between 17€ and 22€.
Adults: Between €21 and €24
 Accompanying persons: 1€.
*Prices valid during 2019.
*During Valentine's Day a 15% discount is offered if booked before February 12.
Minikids
Children will have fun in nature climbing trees and testing their agility. There are suspension bridges and slides, archery games and a mini climbing wall.
Everything is in a safe environment. There are also craft workshops and a garden of native plants, so that children can learn about nature.
The circuit is controlled by children's monitors and is only accessible by earlier reservation.
Recommended age: Between 4 and 7 years old.
Kids
Circuit for children with games at low height. In this circuit parents are able to go with the children throughout the 12 tests that will test their ability.
From hanging bridges to zip lines, tunnels and stairs among other activities to a total of 12.
Recommended age: From 6 years old.
Explorer
This circuit is at 2.8 meters above the ground. It is designed for children as well as for young adults or adults who want a quiet activity.
There are a total of 14 activities including footbridges, zip lines, hanging bridges, stairs, jumps and nets for climbing and hanging.
Recommended age: From 6 years old.
Jungle
With a little more difficulty these games are 3.6 meters high above the ground and represent a small challenge for many of the visitors.
The 13 games include the large climbing wall, suspension bridges and footbridges.
Recommended age: Young people and adults.
Adventure
This circuit is at 6.4 meters high above the ground and offers 15 events. Featuring a super zip line of 250 meters, the longest in Andalusia. This is a circuit with activities recommended for teenagers and adults.
Recommended age: Young people and adults.
Sports
This circuit is at 9 meters above the ground. It is already harder than others and is a suitable activity for those looking for challenges.
Among its 13 events, the Tarzan Falls and the surfboard among the trees stand out. The access is through a climbing wall that will take us after the climb to the required height.
Recommended age: Adults.
Jumping into the void
If you are looking to burn adrenaline, this theme park offers the possibility of jumping from 12 meters high. To get to the jumping platform you will have to climb the tree or climb a ladder.

The price for a jump is 5€ and 2 jumps for 8€.
How to get there and more information
Aventura Amazonia Marbella is located in Marbella, less than 30 minutes from the main centres of the Costa del Sol (Fuengirola, Mijas, Estepona, Benalmadena, Torremolinos and Malaga capital), and 200 meters from the beach where you can later take a good dip.
If you plan to visit you can use public transport or your own vehicle if you decide to rent a car in Malaga. Another option is a private transfer, for this I recommend malagatransfer.co.uk, because my good experience with them, but you can check some other here.
You can find more information on the official website:
https://www.aventura-amazonia.com/parques-amazonia/marbella-eng
Comparte este artículo: