Is in March, when Ireland's Day takes place, popularly known as Saint Patrick's Day. Continue reading to know more about this special day, Ireland has been present in part of the recent history of Malaga, this is something not many of you know .
There were 3181 Irish established in Malaga during 2012, which is surely higher today. Mostly they are located in the towns of Mijas, Marbella, Estepona, Fuengirola and Torremolinos although they extend in the entire province.
The roots joining Malaga with Ireland are more ingrained than many people think.
Origin of Saint Patrick
St. Patrick's Day is celebrated around the world on 17 March, but some towns or cities can change the day to coincide with a weekend.
Saint Patrick the person was born in Scotland; he was the son of a Roman army officer. He was taken prisoner when he was 16 and sold as a slave. Saint Patrick spent 6 years in Ireland where he learned the Celtic language although his destiny would be France where he prepared for a life in the monastery. Saint Patrick ended his days as a priest in this country trying to evangelize the population. He died on March 17th in 461.
St. Patrick's Day is characterized by the well-known 3-leaf clover. This clover is said to be like the one used by the priest to explain the mystery of the Holy Trinity.
Actually during Saint Patrick the clover and the green colour are very present in the celebration.
Ireland and Malaga: Ties in common
The roots that link Malaga with Ireland are more ingrained than many people think. During the industrial revolution an Irish leather tanner named Thomas Livermore Page came to live to the city and met his wife. The name Livermore would become popular in the city after the marriage of two of his daughters with personalities of the moment, Manuel Agustin Heredia and his brother Martin, both of great importance in the development and future of the city.
Another Irishman who found a prominent place in the history of the city was Robert Boyd. Together with General Torrijos landed on the coast of Malaga to fight against the absolutism established in the country and in favor of freedom. Unfortunately they were captured and executed without the possibility of defence. Every year a tribute is celebrated in front of the tomb of Boyd in the English cemetery of Malaga.
George Campbell is a renowned Irish painter who fell in love with Malaga. He used to live in the city 6 months every year. His work was largely influenced by his place of residence. The only year in which he would not return to southern Spain would be after his death in 1979.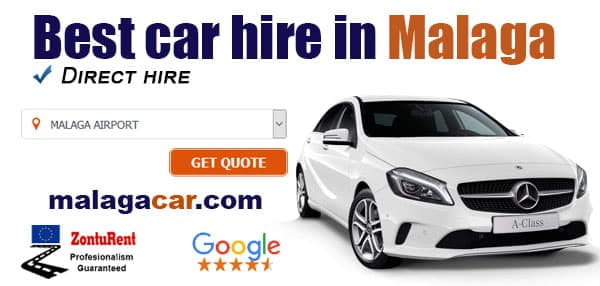 ';
Celebrating Saint Patrick in Malaga
San Patricio church in Malaga, Huelin area, celebrate a special event this day.
There still no confirmation on dates nor activities but  live Celtic music concerts and other activities are usual on this event.
The parish of Malaga dedicated to St. Patrick will host on 17th of March at 12.30 the celebration of the festival in 2019.
Saint Patrick's Day on March 17th in Torremolinos
The celebration of San Patrick's Day in Torremolinos will take place in the Plaza de la Nogalera from 12pm to 6pm there will be typical Irish dances, food and of course the typical Irish beer.
The event has a contest that will reward the best dresses in men's and women's category.
There is no confirmation this year, the information above is from last year.
Saint Patrick's Day on March in Benalmadena
The program for San Patrick's Day will be the following:
Friday 15: At midday at the square Plaza de Austria, next to the Culture Centre there will be a dancing performance with the world champions of celtic dancing.
Sunday 17: The festival will begin at 1 pm at the square Plaza de la Mezquita.
13.30: Service in honor of St. Patrick in English in the church of Inmaculada Concepción in Arroyo de la Miel. (Map)
14.30: Parades from the square of the church to the square of Plaza de la Mezquita.
3 pm to 8 pm: Irish live music, gastronomy, beer and more activities with a draw and many prizes like a trip to Ireland.
Saint Patrick's Day on March in Fuengirola
Every year, free activities for all the public will be ready in the Miramar Park of Fuengirola.
If you just want to find a typical Irish pub in Fuengirola you will not have it too complicated. In Fuengirola two of the most populars are the Pogs and O'Reilly's.
Hopefully a day as special as St. Patrick's green decor will not only be present in the pub, but in those who are going to celebrate the day there, something to keep in mind if you want to integrate.
There is no confirmation for official events on St. Patrick's Day.
Saint Patrick's Day on March 16th and 17th in Marbella
Marbella will celebrate St. Patrick's Day the 17th of March with green lighting, Irish folckore perfomances and typical Irish drinks and food. Are you going to miss it?
There will be acitivities such face painting, bouncy castle, dancing, food bars, beer bars and many more.

When and where: On 16th and 17th in March between midday and 11 pm at Glorieta de la Fontanilla.
About transport for celebrating Saint Patrick's day in Malaga
You can go by car or public transport to any place you wish, but if you plan to have fun and drink, it is better to use a transport service. I can recommend malagatransfer.co.uk, but you can check any other transfer website in Malaga; better to be safe than worry.
Comparte este artículo: