Everything you need to know about the Mijas Fair, when it is and what activities you will find. You will also find options to reach Mijas from anywhere on the Costa del Sol.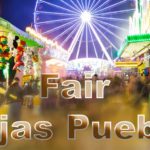 ---
We share the experience of a blog reader who spent a weekend in Malaga at a very good price. Do you want to know everything she could do for only 25 euros? Don't miss our article and find out how cheap is to enjoy life!
---
As every year during March comes the celebration of San Patricio in Malaga, an event full of activities. Read everything about San Patricio, its history, which municipalities celebrate it and what activities they propose for this green dyed day.
---
Discover the best viewpoints in Malaga with our guide and enjoy the breath-taking views of the Costa del Sol and its natural surroundings. Ideal places from where you can take spectacular photographs of Malaga such as those shown here. Would you like to?
---
All you need to know about the Bicycle Day in Malaga and the European Mobility Week. A week that aims to raise the consciousness about the use of alternative means of transport.
---

Mijas, with a strong muslim past, is a beautiful tourist destination during all the year that has ended up being the source of undead infection in August 2018. Want to know what is behind this infection and how to avoid being a zombie? Then you can't miss this article.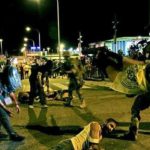 ---
During the summer we can enjoy many activities in Mijas, from live perfomances to gastronomy events and a handicraft market. Want to know everything you can do during the months of July and August in Mijas?
---
Only a year ago it was relatively difficult to go to a green market, as this meant having to travel within the province, while the larger municipalities along the Costa del Sol lacked this offer. Well, we are pleased to inform you that this has changed, in no time, thanks to the excellent reception of this very healthy proposal and not necessarily more expensive as we tend to believe! Next we leave you the detailed list of ecological markets in the province of Malaga, so that you know when you can buy organic and fresh fruit and vegetables in your neighborhood.
---
January brings cold temperatures from the past Monday 8 until; this cold bring snow in Malaga to lower altitudes. Snow in Malaga is an exceptional situation that you can take advantage of. How about a snow getaway this weekend? Continue reading for an update at the bottom of this page...I will continue posting the latest information about cold and snow Malaga this week.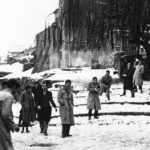 ---
If you are visiting Malaga for a holiday with or without children and looking forward the sun and the beach or making some activities...but it rains, its cloudy or the temperature is too low, do not let the bad weather cloud your encouragement. I'm going to give some ideas and recommendations about the top things you can do on a rainy day in Malaga, very important recommendations I say. Many of you are coming just for a few days and expect to enjoy our sunny weather...It could happen that on arrival after noticing the clouds your humour takes the same grey colour as the sky, do not let it happen, continue reading to avoid this situation. Some of my proposals may require a vehicle if your resort is in Marbella, Estepona or Puerto Banus among others. If you are in Torremolinos, Benalmadena or Fuengirola as example, your option to take the public transport is much higher with public buses or the subway train, options to consider by those who prefer not to hire a car in Malaga, which is a good and cheap choice in my opinion.
---