If you are visiting Malaga for a holiday with or without children and looking forward the sun and the beach or making some activities…but it rains, its cloudy or the temperature is too low, do not let the bad weather cloud your encouragement. I'm going to give some ideas and recommendations about the top things to do in Malaga when raining, very important recommendations I say.
Many of you are coming just for a few days and expect to enjoy our sunny weather…It could happen that on arrival after noticing the clouds your humour takes the same grey colour as the sky, do not let it happen, continue reading to avoid this situation.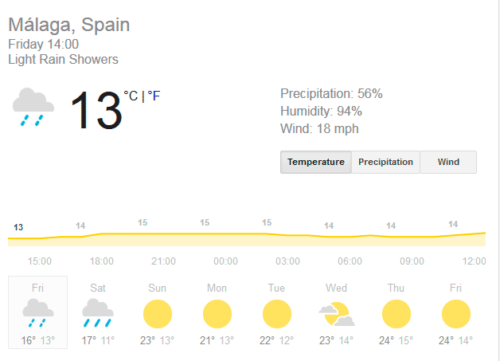 Some of my proposals may require a vehicle if your resort is in Marbella, Estepona or Puerto Banus among others. If you are in Torremolinos, Benalmadena or Fuengirola as example, your option to take the public transport is much higher with public buses or the subway train, options to consider by those who prefer not to hire a car in Malaga, which is a good and cheap choice in my opinion.
Going out for a drink in Malaga when raining
This is one of my favourite choices when raining in Malaga, there are plenty of places in the city or your area where you can drink a warm tea, a coffee or an ice cream shake (I love vanilla flavour).  A rainy day in Malaga you can go with family, children or friends to have a tea at the old town of the city and stroll around, if too far you can do also from the closer mall to your place.
If you decide to have a drink, did you know how to order a coffee in Malaga? Find it out!
Going to the Mall
This hobby of going for a walk and eating at a mall is very widespread activity in other countries  because the cold or the hot weather outside. The mall is always at the right temperature so it is an ideal place to go with friends or family, an activity also suitable for children.
In the mall you can have a drink, eat, do some shopping or watch a film in the cinema, perfect for a rainy day in Malaga. Check our post about Malls in Malaga for more information.
Ice skating in Malaga and Benalmadena
If you like ice skating and you are visiting the city during Christmas there is a skating rink at the city centre next to 'Corte Ingles' mall. There is another ice rink in Benalmadena which is open 365 days a year and is indoor so you can visit even when raining.
Opening times for Benalmadena Ice Rink:
Monday to Friday from 7:30am to 11:00pm
Saturdays from 9am to 8pm
Sundays and festivities from 9am to 2pm
The Ice Rink is inside the 'Club de Hielo de Benalmadena'. There are other activities inside like a gym or an acclimatized pool where you can swim in winter or summer.
Address: C/ Ciudad de Melilla s/n
29631 Arroyo de la Miel
Strolling the city old town
If it's not raining a lot (raining a lot in Malaga is not very common), you can take an umbrella and enjoy strolling the old town.
There are many places to visit; From the Gibralfaro Castle to the Cathedral, museums, Malaga port…Make a round day eating something at any of the restaurants available in the city and ask for a typical dish.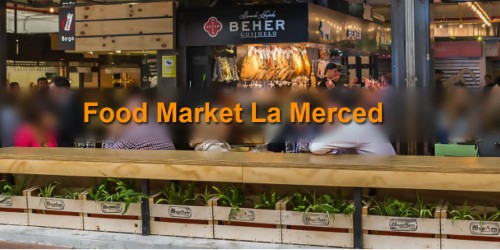 Staying at home, hotel or apartment while raining?
Its fine, you can do this too, but its your choice! Don't blame the bad weather and use this excuse to stay at home…
To say the truth it is also one of my favourite activities. Watching a film while it's raining hard outside or watching the rain through the window. A perfect activity while it does not rain inside the walls…something the image below shows can happen.
Tell us about your choices a rainy day!
¿Do you have suggestions? Tell us what you do on a rainy day in Malaga or your city.
Comparte este artículo: