Tag:
Estepona

- Page number 2
Los Alamos Beach Festival is back once again this year with important news. Continue reading to know everything about this festival that brings the most representative artists of electronic music.
---
Temperature is already good enough to enjoy some of our natural attractions. What about swimming in a natural pool or hiking through a river with waterfalls? You can in Malaga.
---
This botanical park in Estepona is the perfect place to spend a day surrounded by many plant species. In total there are more than 8000 species, of which more than 1300 are orchids. Visit this article to know more about this Orchidarium Botanical Park in Estepona.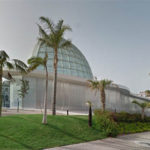 ---
January brings cold temperatures from the past Monday 8 until; this cold bring snow in Malaga to lower altitudes. Snow in Malaga is an exceptional situation that you can take advantage of. How about a snow getaway this weekend? Continue reading for an update at the bottom of this page...I will continue posting the latest information about cold and snow Malaga this week.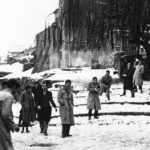 ---
Malaga is surrounded by mountains, all kind of hiking trails ideal for nature lovers. In this article I will recommend some easy hiking trails that can be made all year round and even with children, perfect routes for going with family or spend a nice day with friends.
---