This botanical park in Estepona is the perfect place to spend a day surrounded by many plant species. In total there are more than 8000 species, of which more than 1300 are orchids.
Residents of Estepona have 2 free entrances per year while visitors must pay 3€.
The area is a modern space with even a 17 meters height waterfall, it simulates to a certain extent the original habitat of the orchids.
There are different areas for different species of America and Asia. You will find also a vertical garden where plants climb and form figures in a natural way.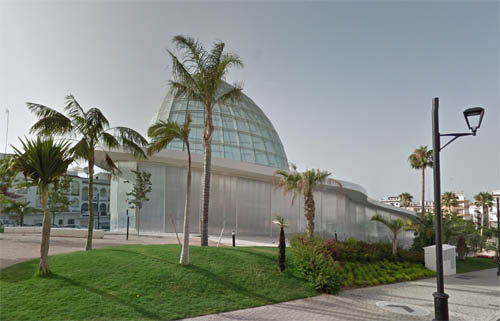 The largest flower in the world is in Estepona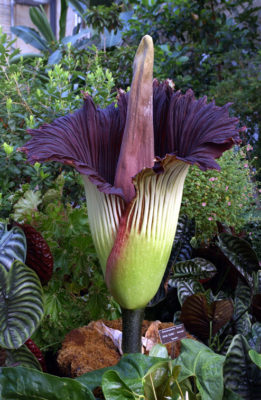 This plant native to Sumatra in Indonesia is known as 'the corpse flower' (Amorphophallus titanum), due to the nauseating odour when it blooms, similar to rotting meat. It is also known as the largest flower in the world, there are specimens that can reach up almost 3 meters in height.
The plant uses the odour to attract insects for spreading the pollen. It usually blooms only a few times over the 40 years it lives and each bloom lasts less than 3 days.
The first time a flower of this species blooms in Spain has been in the Botanic Garden of Estepona.
Want to visit the Orchidarium in Estepona? Let's see where is it, the opening times and the price.
How to get there, opening times and prices
The prices for accessing the Botanic Garden of Estepona are as follows:
Adults: 3€
Children aged between 4 and 11 years: 1€
Children under 4 years have free admission.
Opening time is from 9:30am to 6pm from Tuesday to Saturday, on Sunday it closes during the afternoon.
For getting there take the Mediterranean motorway towards Algeciras and the exit to Estepona.  Check the following map for exact location and reviews from visitors:
For more information about this and other activities in Estepona you can visit our attractions guide.
Comparte este artículo: