Your favourite books are currently holiday catalogs? Then it is high time for a little language course. Because often, it needs more than common sense to pick out behind ingenious Photo Perspectives and elaborate descriptions what really matters in the holiday offering.
No provider will spread really big lies (which is also illegal), but you can expect skillful cosmetics in the hotel information. Logically, after all the makers want to sell a product and they are unlikely to write something like: "The hotel is an architectural sin from the late seventies, but it lies directly on the main road…". After all, catalogs are advertisement.
Thanks to image editing programs and imaginative formulations we often create a false picture in our heads.
What lies behind the "Room with sea view," the "Continental breakfast" or the "Popular conference hotel? We clarify – in our language course:
Short transfer to the airport
No one feels like an endless bus ride until arriving at the Hotel. Hence, "Quick Transfer" sounds very tempting. But taking it literally, it means that the Hotel is situated close to the airport and probably with audible noise. So check on internet, how far is the distance between Hotel and airport.
Newly opened hotel
Sounds good – like new design and unconsumed furniture. But you should not bother about the smell of fresh paint or if a loud jabbering transistor radio may throw out of bed. It´s just the electricians pulling a few cables. Instead, you can enjoy occasionally cold showers. I was joking…it use to mean that the hotel owner is new, so the hotel has literally "re-opened".
Towards the sea side
Sea side is not the same than sea view; it only means that the house is situated towards the sea. So do not expect endless open spaces when looking out of the hotel window. Between you and the sea is still perhaps one or another hotel, a shopping center or a couple of apartment blocks.
Room with sea view
Here you have indeed a relatively unobstructed view of the open blue. But the hotel might not be located directly on the sea. Between you and the cool waves still might be a short bus ride. By the way: "Next to the sea" is not synonymous with "right on the beach", but you probably guessed that one already.
Idyllic peaceful location
This can be interpreted as a lack of any tourist infrastructure. Less nice words: The hotel is located in the middle of nowhere. Behind the phrase "outside the village", you can confidently expect a similar isolation. Very much in the same respect is the expression "car rental recommended". But caution is required when the location is "very well developed", as very probably you will end up in the middle of a Tourist hot spot.
Continental breakfast
If that does not sound like a lush buffet? Far from it, the chic-sounding phrase describes simply the minimum in terms of breakfast: It's the simple version with bread, jam, butter and coffee or tea.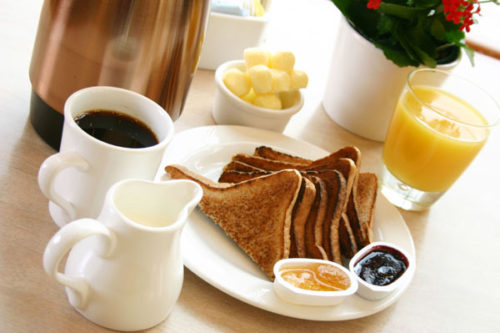 I recommend the buffet type breakfast, that one use to include different kind of breakfast for all tastes.
Right on the beach promenade
You think of a romantic stroll watching the sunset? Where there is a sea promenade, there is probably as well the main traffic flow of the holiday island. As long as it is not expressly mentioned as pedestrian zone, a "promenade" can be everything – from a nice walkway to a bustling crowded street.
We are lucky, as in Malaga there is just a promenade, and yes…it is in front of the beach.
Evening dance and/or karaoke
How nice that after a long day at the beach there is nice entertainment… The question is how nice you find that every night, when you can't sleep due to the loud music…this can be a problem if you are a person who like to sleep before 0:00 or to rest at your room, but of course not many hotels do this sort of parties.
If you choose one with this kind of party, it use to start at 10pm and finish at 12pm. If this event is made inside the hotel then this probably will not disturb you much, the problem might be if this happen in the pool area under your terrace.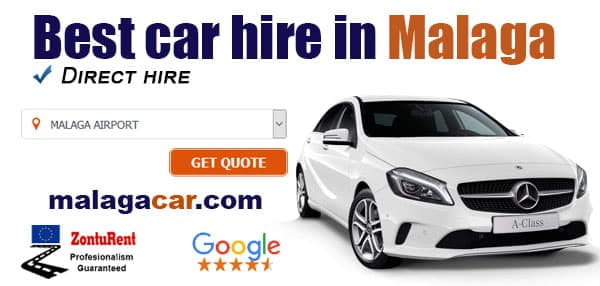 ';
What hotel to choose in Malaga
After reading this you may feel a concern about what hotel to choose … do not worry, all hotels and resorts do not always meet the above, and if you talk to a quality tour operator, they will answer to all your questions and concerns, advising the best option that suits your needs and your budget for the best hotels selection.
There is a wide offer for hotels in Marbella, Malaga, Sierra Nevada and the Costa del Sol. Our recommendation is if having doubts to contact your tour operator, I recommend malagaholidays.com, many positive reviews back them.
Comparte este artículo: