Many of us wonder how and when will be the holidays after the Covid-19 in Malaga. We will learn about the old Phases in Malaga, the measures after the confinement and provide with ideas for activities and tourism.
There is actually no confinement and there is freedom of movement.
Attention: It is mandatory to wear a mask in Malaga province from Wednesday, July 15th at all times. Except when sunbathing, bathing on the beach or in the swimming pool.

Update August: The Ministry of Health and different regions in Spain have unanimously agreed this Friday to close clubs and bars throughout the country at 1 am at the latest, limit restaurant hours and ban smoking in the street when the minimum distance of two meters can not be respected.
Andalusia is one of the areas less affected by the Coronavirus in Spain.
The phases have already happened, but as a historical record I will leave them in this article. It is also possible that a territory, in the event of a resurgence, returns to an earlier phase.
Phase 0
One week before the start of Phase 0 in Malaga, children under 14 were already allowed to go out on the streets with an adult. From the first Saturday before Phase 0, you can also go out for sports following a schedule.
It is possible to go to hairdressers and small shops by appointment. It is also possible to pick up food at restaurants.
With regard to transport, 1 person can go in each row of the vehicle; with the exception of people living in the same household, who can sit next to the driver.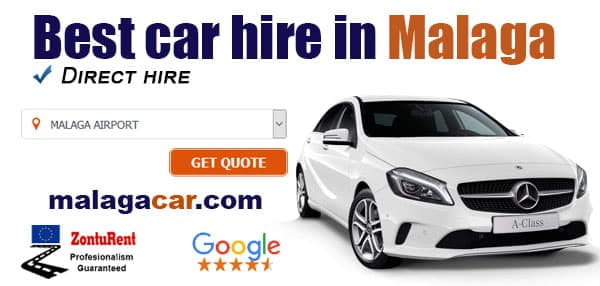 It will not be possible to drive outside the municipality.
Public transport has a maximum occupation of 50%. On bus trips the row behind the driver must be unoccupied. The use of a mask is compulsory when using public transport.
The use of a private vehicle is not allowed except for going to work, to the pharmacy, supermarket, doctor, tobacconist or hairdresser.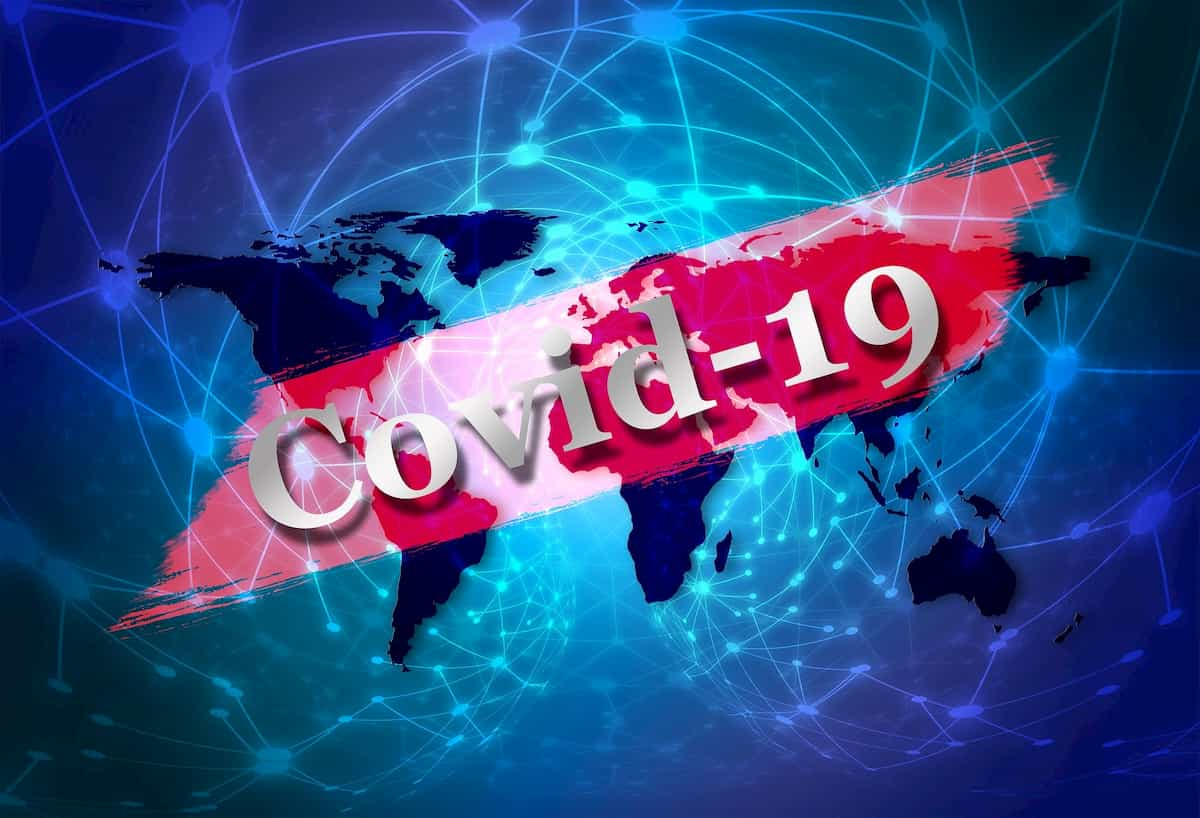 Phase 1
With regard to private transport, restrictions are maintained except for people who share a home.
It is possible to travel by car to tourist accommodations, always maintaining safe distances from other people and with a limited capacity of terraces or bars. You may also visit family and friends, but always within the same province where you live.
Meetings are limited to 10 people.
Public transport will increase to 100%.
50% of capacity for medium and long distance trains and buses
Travel and holidays during Phase 1 in Malaga
After reaching Phase 1 you will be able to do active tourism and visit natural places in limited groups if you do not leave the province.
The museums open with limited capacity and without the use of common spaces.
Phase 2
It is still not possible to leave the province where you live, although you can go to a second home in the same province.
Establishments of more than 400 square meters can open their doors, although with limited capacity. During this phase it will be possible to go to shopping centres, cinemas or restaurants, but with limited capacity and without using the common areas.
From Phase 2, people walking with children and those who practice sports will be able to do without restrictions.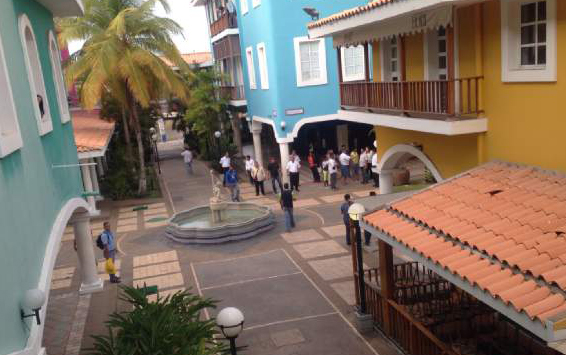 Travel and holidays during Phase 2 in Malaga
It is still possible to do active tourism and visit natural places in limited groups and without leaving the province. The prohibition to use the common areas disappears but the limitation of the capacity in bars or common terraces of the lodgings remains.
The museums are still open and have limited capacity.
Phase 3
The last phase of the de-escalation plan should start on 8 June, although it will depend on the municipality. What does it consist of?
During this phase 3, open air concerts and leisure activities will be allowed. It will be possible to go to discos, bars and gyms as long as social distance can be maintained.
The beaches are open, to which you will be able to go if they are in your own province.
Leaving the province of residence is still restricted.
Possibility of increasing the occupation of medium and long distance trains and buses.
Masks are mandatory always, especially in closed spaces, public transport or when there are other people around.
There is no schedules during Phase 3 onwards.
After the confinement in Malaga
After phase 3, the confinement is ended in Malaga, during which a series of measures will be maintained to prevent a possible resurgence of the Coronavirus.
Among the measures are some like maintaining the maximum occupation of hotel pools at 50%, in the case of a residential pool the percentage rises to 75%.
Fairs and events may be held, provided that a distance of more than 1.5 meters between people can be maintained. In the case of attractions, you will only be able to sit next to someone who lives in your own home, thus avoiding proximity to strangers.
Masks must be worn at all times. The aim is to avoid possible contagion, so you must wear it even when walking by the shore.
From July onwards, flights from Europe to Malaga airport are allowed; you can read more about this in the airport news.
Source: https://www.juntadeandalucia.es/boja/2020/539/6.html
Travel and holidays after the Covid-19 in Malaga
After reaching Phase 3, the capacity of active tourism and visits to natural parks increase.
It might be possible going to the beach, always keeping the social security distances.
Malaga's museums can increase the minimum capacity.
Covid-19 Coronavirus travel questions and answers
I will try to answer some questions that I receive in the mail and others that I think can be useful both for planning your vacation after the Covid-19 and for any other reason.
I will update as new questions come in.
Can you smoke on the beach, terraces or in the street?
If you cannot maintain a distance of at least 2 metres from other people, it is forbidden to smoke in public spaces.
This means that you cannot smoke socially; the fine for failing to do so is from 100 euros, depending on how many people you put at risk.
You can read more about smoking in Spain in our other article.
UK recommends not to travel to Spain, is it safe Malaga?
United Kingdom took that measure because some virus outbreaks in Barcelona and other territories, which are far from Malaga. Now they require a quarantine of 15 days for anyone going back from all Spain. I don't think that measure will last long, who knows if all who just arrived today, will have to pass it when going back home.
My personal opinion is that there should be travel corridors and required tests on arrival; someone who want to go on vacation, would not mind to pay just a little more for 2 tests (one for each country) if that make it safer for everyone.
In Malaga there are measures in place to control the spreading of the Covid-19, as using masks all the time, except when sunbathing or bathing. The social distance is respected even on the beach, so basically you should not be worried; just follow the recommendations.
Do I have to quarantine on arrival to Malaga?
No, you don't unless you think you should. Do follow the recommendations and use mask at all the times, except when sunbathing or having a swim. If you feel sick just cancel your trip or move the date to a later time.
You do have to quarantine for 15 days by now after going back to UK since 25 July; but I don't think it will last long.
Is possible to travel on holiday after the Covid-19 to another province?
I have been asked about a bus trip from Malaga airport to Granada. I have looked for information and found the following, which applies to inter-provincial travel:
You are able to travel to another province when both have passed Phase 3 of de-escalation.
For example, if you are in Seville during August and you want to go to Malaga beach during your holidays after the Covid-19; both Seville and Malaga must have passed Phase 3.
Can I swim at the beach or ride my bike?
After the quarantine, bathing on the beach, walking or cycling is allowed. In general term, you can make normal life.
It is recommended that safety measures such as social distancing be maintained and a mask must be worn for walks along the shore.
Can I go on vacation after the Covid-19 to the beach?
This question is answered more extensively and with examples a little more above. In short, you can go to any province that is in the same phase.
With the end of the quarantine you can travel between provinces, so you can go to the beach on holiday this summer in Malaga.
Are there any rental cars during de-escalation?
Yes, the companies that can adapt and give security to the client continue renting cars in Malaga. Besides, it is a great option if you plan to go on holiday to some rural destination within the province.
If you are planning to go on holiday after the Covid-19 in Malaga and you do not have a vehicle, you may be interested in renting one; rural tourism might be one of the most popular activities this summer.
Public transport is less recommended due the situation, to again a rental car in Malaga is recommended.
When will I be able to travel from UK to Malaga?
Looks like the flights started to arrive to Malaga airport from July onwards. You can read more about latest Malaga airport news in our blog.
When will you be able to flight to UK?
You can already fly back to UK since July.
Post-Covid-19 travel Plans
Let's see some suggestions that we will expand as we receive information about activities and trips after the Covid-19 and during the different phases of the de-escalation in Malaga
Rural tourism
One of the options that Spaniards are considering this summer is rural tourism. If everything goes as it should, from May 11 or Phase 1, you can make use of tourist accommodation, so you can start enjoying your holidays.
If you want to know charming villages in Malaga, I wrote an article about some of them.
If you are interested in travelling after Covid-19 to a village and renting rural accommodation but do not have a vehicle, remember that you can rent a car in Malaga. The companies we recommend are ready to continue working with all the guarantees.
King's Path will open from 12 June
It can be an opportunity to enjoy this fantastic place of great beauty, you can learn more about the King's Path in our official guide.
The Malaga Provincial Council is planning to open it in June. Remember that it closed its entrance from March 13th.
Tickets could be available from May 14th. It is also proposed that in mid-June a mobile application will allow the purchase of the ticket specifying the schedule.
If you want you can take a virtual tour, to know it without leaving home.
More ideas you can do after Covid-19
There's lots of things you can do, we're going to recommend some:
What do you think about the list? I am sure you will not be bored in Malaga.
More information and sources about the Covid-19
For more basic information about Coronavirus, how to protect yourself and possible updates of schedules or phases of de-escalation, I leave you official links and others of great utility.
For information about flights cancellations regarding Coronavirus, you can check our other article.
If you need help or to contact your consulate, use the following url:
https://www.gov.uk/world/organisations/british-consulate-malaga/office/british-consulate-malaga
For official information about returning to UK from Spain:
https://www.gov.uk/foreign-travel-advice/spain/return-to-the-uk
Share this article: