Tag: News - Page number 2
Mijas, with a strong muslim past, is a beautiful tourist destination during all the year that has ended up being the source of undead infection in August 2018. Want to know what is behind this infection and how to avoid being a zombie? Then you can't miss this article.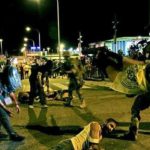 ---
Will any of the strikes or delays affect your flight from or to Malaga airport? Find here the latest news about delays, strikes and cancellation of flights.
---
Let's see what you will find during the Ronda Romantica event that will take place in May. Discover the romantic past of this municipality of Malaga located in the heart of the mountains, a meeting place for many adventurers during the nineteenth century you can now visit thanks to the historical representations taking place. Would you like to have a look at this interesting and romantic Ronda?
---
Discover all the details of the popular White Night that is celebrated every year in Malaga. The most popular activities you will be able to attend during this cultural event that takes place in the streets of the city and is visited by many thousands of people every year.
---
Any seafood lover has an annual appointment at the Benalmádena Seafood Fair. A place to delight our palatar. Would you like to learn more about this event in Puerto Marina, Benalmádena?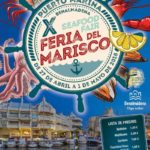 ---
Do you know all the details about the new cruise ship 'Symphony of the Seas' that visits Malaga during these days? This great cruise is 5 times bigger than the Titanic and has numerous activities focused on entertainment. You don't have to be one of its passengers to know it in depth, I encourage you to read our article where I tell you everything you need to know, some curiosities and when you can visit this large cruise in the Port of Malaga.
---
If you're looking for nosleep ghost stories or mysteries in Malaga, here you'll find some of the most curious and scary. These stories have been the subject of years of research and the key that sheds light on their mysteries has not been found. There's nothing better than Halloween eve to read horror stories and mysteries in Malaga. Will you join us in discovering them?
---
A mudstorm has been predicted for today in the province of Malaga, a phenomenon that confuses some, so let's clear up all the doubts about how and why it happens.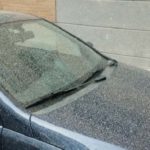 ---
In August, during the fair days, there was a taxi strike in Malaga affecting 50% of its services. ¿Will affect you a new strike? Continue reading to know what to do in the case this happen.
---
After opening their first restaurant in Spain, the partners Robert de Niro and Noby Marsuhisa are planning to open their hotel boutique from their luxury chain in one of the most luxuries areas in Marbella, the Gold Mile.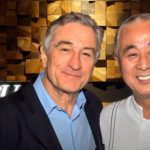 ---