White Night is a cultural event which was released for the first time in Paris in 2002, because of its success it was quickly adopted by several European cities and later on even by other cities worldwide.
White Night takes place after sunset and has many artistic and cultural activities, this free event was celebrated for the first time in Malaga in 2008 featuring arts, museums, exhibitions, music , guided visits and special activities for people or family.
Next White Night in Malaga is on May 18, from 7 pm to 2 am, there will be 217 activities taking place in museums, exhibition halls, art galleries and activities in scenic areas, are you going to miss this cultural event?
Those who want to enjoy the night quietly can do with the large number of cultural outdoor events taking place in Malaga.
If you need specific information about this night you can continue reading and visit the information desks located on Calle Larios or in the Municipal Historical Archive.
Timetable of the information point:
17 May 12:00 – 2:00 pm – 6:00 – 10:00 pm
18 May 12:00 to 2:00 p.m. – 6:00 to 2:00 p.m.
There is no official program yet, but until it is published I leave you the program of the last year below: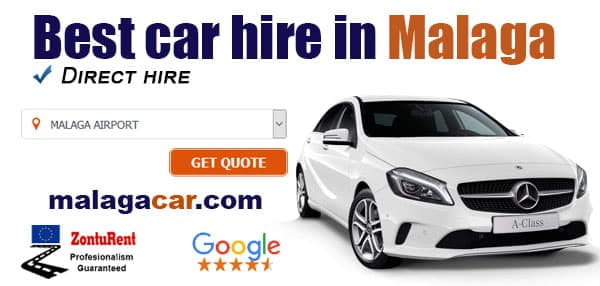 ';
Activities during the White Night past year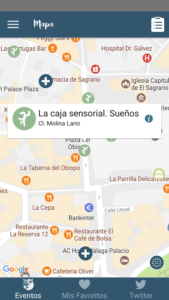 There is an app 'Personal dreamer' for both Android and IOS with all the programme of the White Night. (Looks like this year is not updated)
The app will tag on a map the location of the events during this special night. The app is official and will make you easier to get there and categorize the different events and activities.
Among the many activities we can recommend some of them for you to get an idea of what you will find…but because of the great number of activities we recommend you to visit the historic centre from 7 pm until 1 am to find the special environment.
The theme is related to the discovery of other countries, their culture and monuments. The museums and activities repeat this year and some adapt to this new theme of the White Night.
Complete list of activities and things to do at the official website: https://www.lanocheenblancomalaga.com/
Visiting Alcazaba and Roman Theatre at night
Visiting the Alcazaba at night is one of the favourite activities every year. If you want to visit it you need to request an invitation at the place from 8am the Friday 11th. They just allow to pickup 4 entrance tickets per person.
Visits will be divided in groups and guided every 10 minutes from 9pm until 1:10am. The estimated duration of the visit is 50 minutes.
You can also visit the Roman Theatre at any of the turns for 25 people every hour since 8 pm. until 1 am.
Municipal Archive
In the Middle Courtyard and Reading Room there will be an exhibition of documents and historical information about the Port and Airport of Malaga.
The schedule is from 7.30 pm to 0.45 am.
Visiting a cemetery
If you would like to know a little more about the history of Malaga you can't miss a visit to the English Cemetery.
There will be 45-minute guided tours from 9 pm to 1 am.
Address: Avenida Pries, 1.
Pre-registration is required at the English Cemetery offices from 13 May.
Another option is the San Miguel Cemetery from 8.00 pm to midnight on a 60-minute guided tour. Pre-registration is required at sanmiguel@parcemasa.es
Arts, museums, exhibitions and other cultural events
The museums will be open during the White Night in an exceptional manner, although they will not be the only places where you can enjoy art.
There will be screenings on the front of the Unicaja Museum of Popular Arts and Customs, graffiti artists painting in the Plaza de la Marina and many other activities that you can discover as you tour the city.
It is the ideal night to visit the Picasso Museum, the Episcopal Palace, the Museum of Malaga, Pompidou, Wine, Fashion, Automobile or the Airport Museum as well as the Unicaja Museum among others. All will open tonight for the enjoyment of all visitors.
Visit the Ecomuseum Nereo Shipyards during this night for learning more about craft shipbuilding and naval architecture. There will be workshops available to learn how to make sailor's knots and ropes, especially suitable for children. You can book at museovivo@asteillerosnereo.com
Discover different countries
The Municipal Heritage Museum offers visitors the chance to discover other countries and cultures. There will be workshops where you can design different monuments and take them home.
Place: Mupam Temporary Exhibition Hall, Paseo de Reding, 1
Schedule: At 21:00 and 23:00 hours

Vicente Espinel Institute tour
Known as'Gaona' and built throughout the 18th century. This night opens its doors for anyone who wants to know its interior from 9 pm to 10 pm.
Place: Mupam Temporary Exhibition Hall, Paseo de Reding, 1
You can get a required ticket from 7 pm.
Activities for children
In the street Tomás Heredia will be held the'Nochecita en Blanco' (Little White Night), especially aimed at children. There will be activities for children and families, a children's reading workshop or a public speaking exhibition, among others.
Other activities
Due to the large number of activities we recommend that you visit the historic centre from 7 pm onwards. The above are just a few of the many things you will be able to do during the night.
Comparte este artículo: