Tag:
Benalmadena

- Page number 2
The procession of the Three Kings is a mainly Spanish tradition. The first parade which is recorded took place in 1876 in Alicante and thanks to its success it was expanding rapidly to other cities. In 1917 took place the first Parade in Andalusia and today is a typical established tradition throughout the province.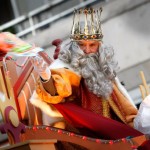 ---
Another new year comes, time flies! While in most European countries the sun gradually gives way to clouds, rain and the earliest snow, in Malaga the sun still shines brightly in a blue sky. Do you want to know how we celebrate New Year's Eve in Malaga and Spain?
---
Children and adults can enjoy a fun time on the ice, with a new ice rink installed in Andalusia Avenue, next to the entrance of the department store El Corte Ingles Malaga city, offering a new form of entertainment during the Christmas holidays. Find more ice rinks in the Costa del Sol where practicing winter activities and having fun on Christmas.
---
Tivoli World is an amusement park in Benalmadena that offers fun and live shows for families and friends. This amusement park opened its doors in 1972 and continues to be a reference point for leisure on the Costa del Sol today. Would you like to know more about it?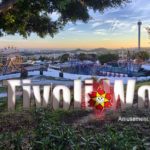 ---
On October 31 arrives the terrifying night of Halloween at our city. Do you have any plan? Malaga is ready and features events in which you can already register. If you have not yet decided what to do, we offer interesting activities for both adults and children. We hope you survive, we wouldn´t want to run out of readers..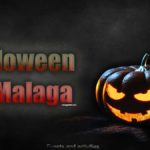 ---

The next June 23, thousands of people of all ages will celebrate along the coast the shortest night of the year at the summer solstice known as the 'Night of San Juan' in Spain; also called St. John's bonfires or Midsummer's Eve. I will tell you activities for this special night and the most popular places for celebrating it in Malaga.
---
Not only children will enjoy a visit to Sea Life, the Benalmadena Aquarium in Puerto Marina. Find out all the details, times and prices of this place and get ready to know the depths of the Mediterranean Sea.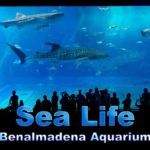 ---
The Butterfly Park in Benalmadena is a beautiful place where you will find numerous species of butterflies. It is also next to the Buddhist Stupa and a viewpoint with amazing views of the Mediterranean. Whether you travel with children or if you want to know different species of butterflies it is a recommended place to visit in Benalmádena during all the year. Want to know more about it and some interesting facts about butterflies?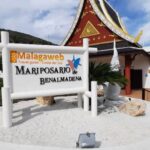 ---
As every year during March comes the celebration of San Patricio in Malaga, an event full of activities. Read everything about San Patricio, its history, which municipalities celebrate it and what activities they propose for this green dyed day.
---
Holidays with kids is quite an adventure, but even more so for them. Ideally, plan your vacation with their needs in mind. In Malaga you will find funny hotels for children both in summer and winter, some even have a zoo or water parks that the whole family can enjoy. Would you like to read about the best family friendly hotels in Malaga?
---