Tag:
Benalmadena

- Page number 3
Discover Selwo Marina in Benalmadena, one of the largest aquariums and theme park where we can learn a little more about nature and the animals that live in different parts of the world.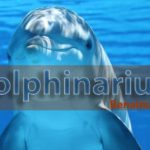 ---
Everything you need to know about the leisure and refreshing activities on Malaga's beaches. From renting a hydro-pedal and its price to the always popular jet skis without forgetting other new activities that could be of your interest.
---
Everything about flamenco dance in Andalusia and Andalusian folklore explained in a simple and entertaining way. Its origins and the best events or shows in Malaga to visit and even where are some flamenco schools.
---
If you still don't know where to go on holiday you might find inspiration in this blog post. No matter if you plan your winter or summer vacation, some tourist destinations are popular all year round. Want to know more about where to go on vacation?
---
Any seafood lover has an annual appointment at the Benalmádena Seafood Fair. A place to delight our palatar. Would you like to learn more about this event in Puerto Marina, Benalmádena?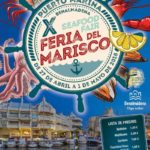 ---
If you are planning to come to Malaga in June you can't miss this post. I'll tell you the 5 main reasons why it's a good idea, the weather, the clothes you should bring and also find activities that only take place during this month.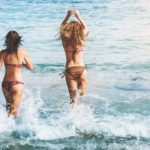 ---
Only a year ago it was relatively difficult to go to a green market, as this meant having to travel within the province, while the larger municipalities along the Costa del Sol lacked this offer. Well, we are pleased to inform you that this has changed, in no time, thanks to the excellent reception of this very healthy proposal and not necessarily more expensive as we tend to believe! Next we leave you the detailed list of ecological markets in the province of Malaga, so that you know when you can buy organic and fresh fruit and vegetables in your neighborhood.
---
After a 15-minute cable car ride on the slopes of Mount Calamorro, visitors reach the summit at about 800 metres above sea level. From there you can not only see the coast and the municipalities, but on clear days you can also see the African coast. There, in the middle of nature, there are not only several viewpoints from where we can appreciate fantastic views of Benalmádena and the Costa del Sol; in addition, falconry shows are offered, there are several trails of almost 3 km in length and guided tours to discover the local Mediterranean flora. During the summer there is also the possibility of enjoying the night sky through the large open-air planetarium. At the top of the Calamorro there is also a restaurant area.
---
Planning your holiday with kids and wondering what to do or where to go for them to have fun and enjoy? Continue reading to find the best playgrounds and parks for children in Malaga. With or without kids on your charge, you can enjoy most of the parks from this list!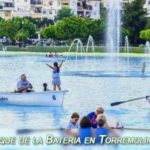 ---
January brings cold temperatures from the past Monday 8 until; this cold bring snow in Malaga to lower altitudes. Snow in Malaga is an exceptional situation that you can take advantage of. How about a snow getaway this weekend? Continue reading for an update at the bottom of this page...I will continue posting the latest information about cold and snow Malaga this week.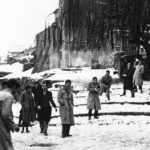 ---