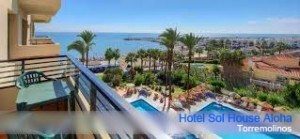 Where to go on holiday in 2018? This is a question that not a few people ask themselves. Torremolinos is among the 8 main tourist destinations chosen by the British in a well-known tourist portal, being the only destination in Andalusia that appears in the TOP 10.
Torremolinos is not only one of the UK's favourite destinations, but also one of Spain's most popular.
Where to go on holiday this year?
Torremolinos is not only one of the UK's favourite destinations, but also one of Spain's most popular. These data provided by the travel portal correspond to bookings made for the period between 15 June and 15 September in 2018.
Other destinations within this TOP 10 are Benidorm, Magaluf, Alcudia, Albufeira or Nice. All of them are very representative of what a tourist is looking for during the summer, good weather and beach.
What do you value most when it comes to choosing where to go on holiday in summer or winter?
Why do the British prefer going to Spain?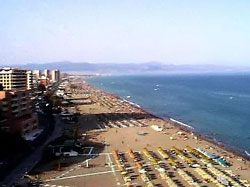 Among the main motivations for going to Spain on holiday is the stable good weather, but let's see in detail what most tourists value:
Weather guarantee – 48% of respondents
Friendliness of the Spanish – 33%
Gastronomy – 29%
Cultural Offer – 24%
They also reflect other factors such as transport and accommodation prices compared to other European destinations. And for you, what is one of the main reasons to visit Malaga?
During the year 2017 about 1 million tourists decided on Torremolinos when planning their holidays.
Torremolinos is trendy in 2018
During the year 2017 about 1 million tourists decided on Torremolinos when planning their holidays. Of that number, more than half a million were international tourists and some 325,000 were national tourists.
Of the almost one million tourists who visited Torremolinos, 18.69% were British. The average time they usually stay is 6.1 days, almost a full week.
Why is Torremolinos so popular?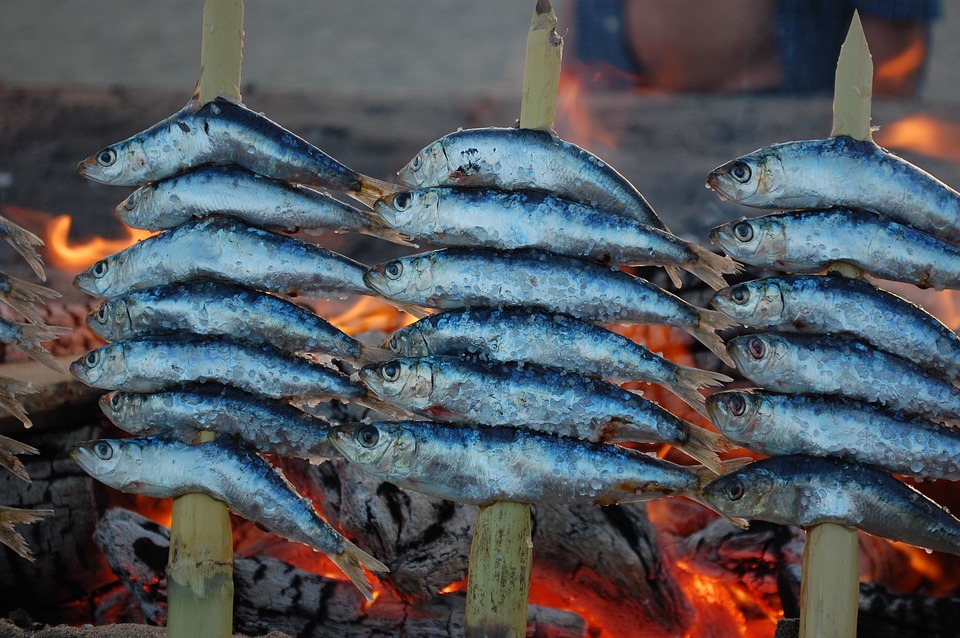 Apart from the good weather and the gastronomic offer I would add several features of this municipality that make it an ideal place to go on holiday in summer or winter:
The beach: If one of the reasons why tourists choose Spain is the good weather. The beach in summer can be an important factor in deciding where to stay during the summer.
Large number of bars and restaurants: Gastronomy was second on the list of tourist concerns. A destination with a wide range of restaurants and bars and a stable weather will undoubtedly contribute to the final decision.
Proximity to the airport: When you go on holiday, be thankful that your destination is not too far from the airport. The comfort of both arriving and returning to the airport adds up to many points.*
Proximity to the city centre: The proximity to the capital is a great benefit for the tourist. To add to the itinerary a multitude of places to walk and monuments to visit is a plus to be taken into account.
Cultural offer and activities: During the last years this municipality is experiencing an important growth in its cultural offer. Every year there are more and more tourist oriented events and activities in Torremolinos.
*There are options to make any destination comfortable from the airport. From experience I can say that when you do not choose to rent a car, a transfer from the airport is highly recommended.
Other recommendations where to go on holiday
There is a group of destinations that attract the attention of Japanese tour operators, this group consists of Malaga, Granada, Seville and Cordoba. All of them have a wide cultural and tourist offer in general.
Want a larger list of top holiday destinations? You can visit the website below:
https://www.cntraveller.com/gallery/best-holiday-destinations-2018
Where to go on holiday in June, July and August?
If what you are looking for is a quiet destination with a beach where you can go on holiday in summer and relax I can recommend Manilva, Sabinillas or Torrox. If you don't mind being a little far from the coast Casares or Frigiliana are excellent options to consider.
Are you looking for a vibrant nightlife? Marbella and Puerto Banus should be on your list. July and August are the most popular months in these municipalities and others such as Torremolinos, Fuengirola or Benalmadena.

Wondering about where to go on holiday in May or April?
Where to go on holiday in October, November or December?
During the winter in Malaga there are many activities and if you like to ski, the Sierra Nevada is only a short distance away.
The Costa del Sol has very pleasant temperatures between October and December, so if you are looking for good weather any municipality is a good choice.
Other considerations may include quiet places but with cosy accommodations. Frigiliana and Nerja could be excellent places and I have very good memories of them regarding this time of year.
Do you know that you want to come to Malaga but you don't know when? Check out another post about when to visit Malaga.
Comparte este artículo: