February 28th is Andalusia Day in Malaga and in all the region. It is a celebration that always comes loaded with events and activities for all ages. You will find cultural activities, musical events, street markets and even gastronomic tastings, are you up?
During the Day of Andalusia, they celebrate the autonomous process that took place in Andalusia in 1980. After this process the community obtained total autonomy from the state.
Traditions during the Day of Andalusia
It is common for many villages throughout Andalusia to decorate their balconies with flowers and .Andalusian flags. There are courtyard competitions, where the best decorations win a prize.
In many schools this day is celebrated with a party that includes activities related to Andalusia and many students dress in a typical way.
Traditional meal on this day: The Antequera mollete (typical bread) with olive oil and sugar or salt.
Andalusian National Anthem
The Andalusian National Anthem so popular during this day, has its origin in a religious song of the peasants. Its lyrics call on the Andalusians to mobilize and ask for "land and freedom". It was released a week before the beginning of the Spanish Civil War.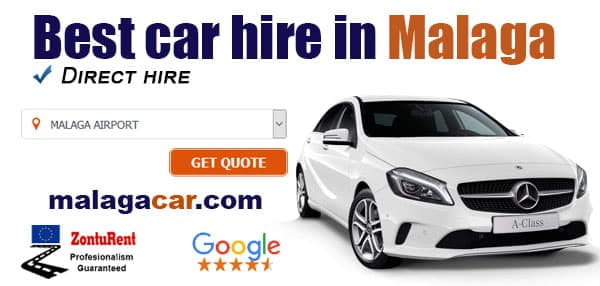 ';
Andalusia Day in Malaga and towns
The week of February 28 is Semana Blanca (White Week) in Malaga so children enjoy school holidays and can take part in many activities. It is a holiday that this year falls on a Friday, so many choose to make bridge holiday and thus enjoy a short break.
In addition to the performances of the different municipal bands in the main squares of many municipalities and institutional events, there are activities and traditions that may interest you:
Municipal Band of Fuengirola
At Plaza de España in Fuengirola from 12.00 until 1.30 pm.
It has not been confirmed but hopefully it will be repeated as it is every year.
Activities in Archidona
From 10.15 a sightseeing tour from Plaza Ochavada (Registration at the Tourist Office before the 27th)
Andalusia Race at 12 noon from Paseo de la Victoria.
Other activities throughout the day that will culminate in the auditorium from 8 pm with free admission.
Andalusia Day in Manilva
Extensive programming from 11.30 am with a parade of the municipal band. The event will last until 6 pm with performances and activities.
There will be a children's area with attractions at a reasonable price and free wine tasting and some snacks.
Where: Pabellón de Usos Múltiples and in Mar in Manilva.
Andalusia Day in Frigiliana
From midday at Parque de Andalucía there will be different activities related to this day. (Map)
Game of the Water Jar in Montejaque
This village in the Serranía de Ronda celebrates the "Juego del Cántaro" during Andalusia Day, a traditional festival in which participants have to throw a water jug; an activity that is related to the old custom of going to collect water with a water jug to the municipality's public fountain. An exhibition for those who want to approach this town more closely. (Map)
Andalusia Day in Torremolinos
Musical performances, events and activities for the family in the different squares of the municipality from 12.00 to 15.00.
Last year Torremolinos brought us numerous activities. Will they be repeated this year? The following information is not confirmed, but hopefully it will be similar this year.
Andalusian products market
A market of Andalusian products begins on Thursday 28 February and will be available until the Sunday in Avenida Palma de Mallorca (Map). You will be able to find all kinds of food and varied products produced in Malaga.The schedule is from 10.00 am to 10.00 pm.
Institutional events
Institutional activities at Blas Infante Square (Map) and interpretation of the Spanish and Andalusian anthems by the Malaga Promusica Orchestra.
Folkloric performances and choirs
From 12.30 pm to 2 pm there will be folkloric performances typical of Andalusia and other activities at the Costa del Sol square (Map). It will be a great time for those who want to learn more about Andalusian folklore.
Andalusia Day in Benalmadena Pueblo
According to the Town Hall of Málaga there will be a celebration, although it provides little information.
Concert by the Music Band in Mijas
Throughout the day in Mijas there will be related activities and the municipal music band will give a concert. In 2019 it was at 12.45 pm to finish, although this year there is no information about the schedule.
Other activities that might be of interest
Among the most popular activities are visits to museums and cultural activities. Other years activities have been developed during this day; anyway if you feel like visiting a museum this can be a good day.
Another opportunity to visit the museums of Malaga is during the International Museum Day.
Malaga Aeronautical Museum
This year the aeronautical museum of Malaga offers free entrance from 10 am to 2 pm during Andalusia Day. It also offers entrance to the aircraft cabins that are normally closed to the public and there will be a draw to attend a flight simulator session among the museum's visitors.
When: 10 am to 2 pm on 28 February.
Map: https://goo.gl/maps/GjjRu7eAR282
You can visit their Instagram to see museum photos in: @aeromuseo
Chorizada of Carnival in Marbella
Gastronomic event that takes place during the Carnival of Marbella and also includes the performance of different carnival groups.
When and where: C/José Iturbi in Marbella at 1 pm on February 28. (Map)
Also since you are visiting it, you can take a look at our recommendations of things to do in Marbella.
Walk around Pier One
This souk is a kind of market in Muelle Uno that offers all kinds of products in a privileged place of Malaga. Hopefully they will organize one during the Day of Andalusia.
It is a perfect day for all those who enjoy touring stalls, a sport that loves more than one person I know. This time in the wonderful atmosphere that is breathed in the Port of Malaga.

When and where: The 28th of February from 11 to 6 pm in Muelle Uno.
Transportation means
If you are visiting us during this day, remember to plan in advance your transportation means. You can book well in advance a car rental in Malaga, for getting a cheap price or you can just use a transfer to your favourite place, this way you can h ave fun and even drink without having to worry to drive back.
Comparte este artículo: