With February we say goodbye to January and welcome the good weather. Although this month can still give us some rainy days it is not common and you can start enjoying the sun and a mild climate. It is the perfect month to enjoy many activities in Malaga. For example the first week in February past year we could enjoy a fantastic 21 º C. Would you like to know more about how is to visit Malaga in February?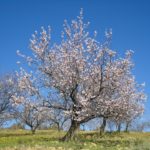 ---
The Rockin Race Jamboree celebrates this year a new edition, with many leading figures of the genre, being a must for thousands of lovers of this type of music from around the world. During the event there will also be a retro market of the 50's with vinyl records, clothing and other accessories.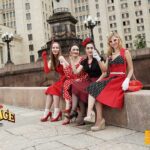 ---
The Andalucia Day on the 28th of February is always full of activities and cultural events in Malaga. Are you interested in finding out more about this day and the different events taking place in the province? From a souk in the at Pier One, to traditional dances and Andalusian products in Torremolinos or a gastronomic event in Manilva. We are sure that some of the activities that take place this day will be of your interest.
---