Lovers of Rockabilly and Swing have a fantastic date for a long weekend in the new edition of Rockin Race Jamboree in Torremolinos.
Days 5 to 10 February 2020.
This year 2020 the event will take place from 5 to 10 February and the tickets will not be sold online, but at the event places.
At the auditorium of Torremolinos will take place in February this great event of Rock from the 50's and early 60's, which is one of the most interesting events in the cultural winter calendar on the Costa del Sol.
The Rockin'Race Jamboree celebrates this year a new edition, with many leading figures of the genre, being a must for thousands of lovers of this type of music from around the world.
During the event there will also be a retro market of the 50's with vinyl records, clothing and other accessories.
Ready for a Rockabilly weekend in Torremolinos?
The Costa del Sol town of Torremolinos as host of the event invites for its excellent weather at this time of year to enjoy the best Rockabilly under the Mediterranean sun.
Torremolinos is also just 3 kilometres from Malaga Airport and has excellent infrastructure and hotels.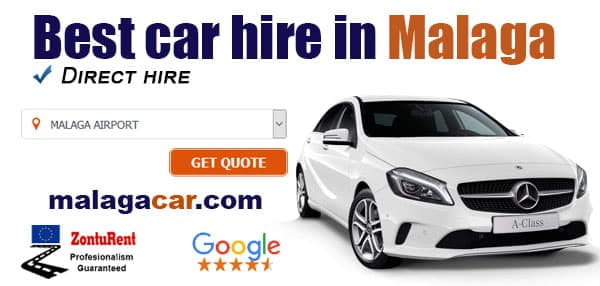 Where is it celebrated and where to buy tickets?
The price is 40€ per day plus one CD, if you prefer they sell a voucher to attend every day for 80€.
Daily tickets are valid for all concerts scheduled on that day and must be bought at the place as this year they are not selling them online.
Children between 16 and 18 years old have a 50% discount and must be accompanied.
Locations
Schedule
Wednesday 5 February:
Hotel Barracuda from 21:00 to 2:30.
Thursday 6 February:
Hotel Barracuda from 12:00 to 19:00
Auditorio de Torremolinos from 20:00 to 5:15
Friday 7 February:
Hotel Barracuda – Pool Party from 13:00 to 19:00
Auditorio de Torremolinos from 20:00 to 5:15
Saturday 8 February:
Paseo Marítimo Playamar from 13.00 to 16.00 – There will be a classic cars exhibition, Food Trucks and live music.
Auditorio de Torremolinos from 20:00 to 5:15
Sunday 9 February:
Plaza de El Remo junto a Hotel Barracuda, de 13.00 to 13.45.
Hotel Barracuda from 12.00 to 18.00 y from 21.00 to 5.00.
Monday 10 February:
Hotel Barracuda from 22.00 to 24.00.
There will be a big stage and a big dance floor. There will also be food, drinks and parking spaces. You will be able to use the wardrobe and the smoking area.
To view the full program and all related information please visit the official event website https://www.rockinrace.com/en/ (Remember that tickets are not sold online, but half an hour before and during the event)
Share this article: