Considering the current temperatures in most European countries, which are around 10 degrees Celsius, it is understandable that many are already looking at catalogues and travel offers for a short break into the sun with pleasant temperatures and blue skies. Join us to discover what the months of April and May are like in Malaga, the temperature and whether the temperature of the sea water already allows for a relaxing bath.
---
The Rockin Race Jamboree celebrates this year a new edition, with many leading figures of the genre, being a must for thousands of lovers of this type of music from around the world. During the event there will also be a retro market of the 50's with vinyl records, clothing and other accessories.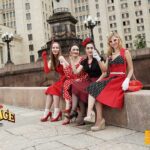 ---
The arrival of spring brings us an explosion of colours and fragrances accompanied by good weather and activities such as Easter. Do you want to know when this season arrives in Malaga, some healthy rituals that you can do or know a little more about the Spring Equinox?
---
Everything you need to know about the Fair of Jerez (also called the Horse Fair) in Cadiz. Why shouldn't you miss it and when it happens? I also explain how to get there by bus, train or car.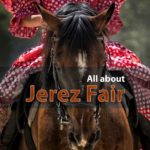 ---
If you are wondering about interesting activities to do during the month of May I bring you ideas. This is the month of spring in Cordoba, there are many colourful activities that I am sure you will find interesting. How about a battle of flowers, sounds good? Also, don't forget the popular Cordoba Fair that takes place late this month, an event you can't miss. Would you like to discover Cordoba in May?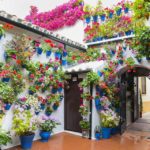 ---