With February we say goodbye to January and welcome the good weather. Although this month can still give us some rainy days it is not common and you can start enjoying the sun and a mild climate. It is the perfect month to enjoy many activities in Malaga. For example the first week in February past year we could enjoy a fantastic 21 º C. Would you like to know more about how is to visit Malaga in February?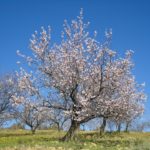 ---
After a 15-minute cable car ride on the slopes of Mount Calamorro, visitors reach the summit at about 800 metres above sea level. From there you can not only see the coast and the municipalities, but on clear days you can also see the African coast. There, in the middle of nature, there are not only several viewpoints from where we can appreciate fantastic views of Benalmádena and the Costa del Sol; in addition, falconry shows are offered, there are several trails of almost 3 km in length and guided tours to discover the local Mediterranean flora. During the summer there is also the possibility of enjoying the night sky through the large open-air planetarium. At the top of the Calamorro there is also a restaurant area.
---
Temperature is already good enough to enjoy some of our natural attractions. What about swimming in a natural pool or hiking through a river with waterfalls? You can in Malaga.
---
Malaga is surrounded by mountains, all kind of hiking trails ideal for nature lovers. In this article I will recommend some easy hiking trails that can be made all year round and even with children, perfect routes for going with family or spend a nice day with friends.
---
Caminito del Rey, a trail now known worldwide for its beautiful views and past danger, has caught the attention of the giant Google which has digitized the path for its popular application Google Street View.
---