Everything you need to know if you plan to visit Malaga during the month of July. Going to the beach, shopping or enjoying outdoor activities. I will tell you the clothes you will need, about the weather and if it is a good idea to go to the beach during this month.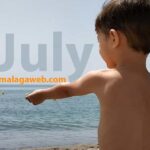 ---
Lots of glamour, the best music, many sexy people and plenty of champagne flood at this exclusive club every year. A club that is still one of the most popular ones in Marbella for those who like to see and be seen. Are you interested? You can read more in our blog.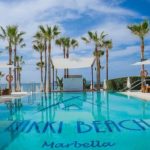 ---
This year is the new edition of the Weekend Beach Festival in Torre del Mar. A beach concerts festival that will take place on the shores of Velez-Malaga. Although there are still a few months left before the start of the festival, the official poster has already been presented with the artists who will have an appointment during the event with bands like Black Eyed Peas or The Original Wailers. Reservations are open for everyone.
---