For lovers of glamorous parties the climax of the sexiest Marbella parties, is beginning in one of the most sophisticated beach clubs with Nikki Beach Marbella on the Costa del Sol.
Lots of glamour, the best music, many sexy people and plenty of champagne flood at this exclusive club every year. A club that is still one of the most popular and exclusive ones in Marbella for those who like to see and be seen.
Nikki Beach is closed all winter, the opening party in 2020 was on Thursday 2 July. We still have to wait to know the date in 2021.
Are you interested? Read on to find out about all the events that will take place throughout this year. You can also visit another article about things to do in Marbella, if you plan to be in the area.
Opening party in Nikki Beach
Nikki Beach is closed for the whole winter, the opening party in 2020 was on Thursday 23 April. (This date was changed due to the Covid-19 in Malaga). The opening date was July 2, 2020 and the opening event is called "The Sun is calling"
The schedule was from 11.00 am to 7.00 pm.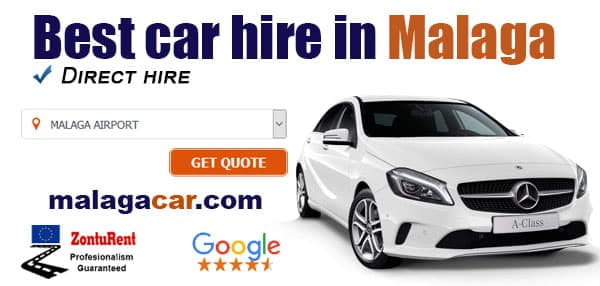 ';
Events in Nikki Beach Marbella
After the opening, events are held throughout the season:
The Sun is calling
Start of the season at Nikki Beach Marbella with this event to celebrate the summer.
There is fun, cocktails and delicious food.
Opening July 2nd.
Opening hours: 11am to 7pm.
Day's Off
Relax on Thursday 16 July between 11am and 7pm.
Thursday 16th July
Opening hours: 11am to 7pm.
Friday like you mean it!
A day after arrives Friday and nothing better than celebrating with a delicious dinner and live entertainment.
Friday 17th July, Friday 31st July
Opening hours: 11am to 7pm.
Saturday Live
After an exciting Friday comes Saturday and the long-awaited Saturday Live at Nikki Beach. Enjoy live entertainment with resident saxophonist and DJ Anthony.
Saturdays from July 11th.
Opening hours: 11am to 7pm.
Asian Fusion Tapas & Champagne
Also on Saturday 18th you can enjoy a special day at Nikki Beach. There will be a different menu that will please everyone and will be accompanied by quality champagne.
Saturdays from 18th July.
Schedule: 12 to 2 pm.
Price: 75 euros per person.
Amazing Sundays
This event starts on the first Sunday after the start of the season at Nikki Beach Marbella.
There will be cocktails, drinks, champagne and lots of fun.
Every Sunday of the season from 12 July.
1.00 pm to 7.00 pm
The last event will be the 13th of September in 2020.
Wine flies when you are having fun!
You won't hate Mondays anymore, although I guess if you're on vacation every day will seem just as good. At Nikki beach you can enjoy a selection of local dishes and wines.
The price includes tasting of 3 tapas and two glasses of wine.
When: Monday to Friday from July 6th.
Opening hours: 4 p.m. to 7 p.m.
Price: 29€ per person.
Sunshine sessions
Music, cocktails and fun from July 24th at Nikki Beach Marbella.
When: Every Friday from July 24th.
Opening hours: 11 am to 7 pm.
It's the weekend
We love weekends even when we're on vacation; there's like a different vibration that pushes us to take our day differently, isn't it? At Nikki Beach it's the same, weekends come with live music, international dishes and activities that will be recorded in your memory.
When: Weekends starting Saturday, July 4th.
Schedule: 11 to 7 p.m.
Past events
Below other interesting events that took place last year and that may be repeated in the future.
Dutch King's Day
Dutch party that takes place every year and that in Nikki Beach is celebrated in a very special way. There will be shows and live music. Remember to bring orange clothes!
Not confirmed date.
11 am to 8 pm.
Less Monday and more Summer
Start the week with fun at Nikki Beach.
Every Monday from April to 1st July.
Girls Tuesday
Women's Day in Nikki Beach is celebrated on Tuesdays during lunch.
Every Tuesday during the season.
From midday to 4pm.
Sintillate in Nikki Beach Marbella
As every year Sintillate returns to Nikki Beach to take the best pictures of the attendees. Participate in this VIP party with drinks, exquisite gastronomy and entertainment.
Every Thursday during the season
From 11 am to 8 pm.
White Party
The dress code is strictly white and entry is only possible with prior reservation or invitation. Those who wish to participate should book as soon as possible!
Not confirmed date.
From midday to 11pm.
Dinner on the Sand
Limited places for this experience in which you will enjoy a Mediterranean dinner and shows under the palm trees.
Not confirmed dates.
9 pm to 1 am.
Seafood market
Every Wednesday you have at your disposal a selection of fresh seafood for you to enjoy the Mediterranean in all its fullness.
Not confirmed date.
12.00 to 8.00 pm.
July 4th
The traditional American festivity also takes place in Marbella on July 4th.
Red Closing Party in Nikki Beach Marbella
Every beginning has an end, in the case of the exclusive Nikki Beach Club, this closing takes place on October 6th with a big closing party.
The Red Closing Party is the last opportunity to go to a wild and glamorous party on the shores of the Mediterranean Sea. An opportunity that many followers of the international Marbell party will take advantage of to enjoy good house music presented by the DJs of Nikki Beach, have some cocktails, to see and be seen.
The schedule will be from midday to 11pm.
There is no information about this event for 2020.
Official website: https://marbella.nikkibeach.com/
Prices, information and other exclusive beach clubs
If you would like to know more about Nikki Beach Marbella's prices are like or other exclusive beach clubs on the Costa del Sol, you can visit our other article.

How to get there
Nikki Beach Marbella is between the beach of Cabopino and Marbella following the AP-7 road. You can find the map here
If you want to get there the most comfortable and premium way is a transfer, even more if you plan to have fun and drink, so you don't have to drive back. I personally recommend malagatransfer.co.uk, but you can have a look at other transfers in Malaga.
Comparte este artículo: