Tag:
Malaga

- Page number 2
I hope that once again I can awaken your curiosity about the past and the origin of our city; this time I am going to tell you the history of the Romans in Malaga and about some of the monuments and remains that have survived until today. Malaga is a city with an ancient culture and history, would you like to learn about its past?
---
The history of Malaga goes back a long way. In this article I hope to arouse your curiosity to know the origin of Malaga. The birth of a city that cannot be understood without the sum of diverse cultures and civilizations, but everything began in a very concrete period, with the arrival of the Phoenicians to our coasts and the beginning of the commercial routes.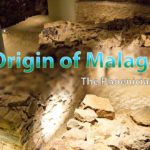 ---
The Andalucia Day on the 28th of February is always full of activities and cultural events in Malaga. Are you interested in finding out more about this day and the different events taking place in the province? From a souk in the at Pier One, to traditional dances and Andalusian products in Torremolinos or a gastronomic event in Manilva. We are sure that some of the activities that take place this day will be of your interest.
---
27 to 29 MArch takes place Natura Malaga, an annual eco-fair where you can learn healthy and sustainable habits with lots of activities for the whole family. Among the many stands you will find all kinds of products and services. Visit our article for full details.
---
All the information you need to know about the Carnival in Malaga, the dates and calendar of activities, schedules of parades and competitions. Want to know more about what to expect this year?
---
Children and adults can enjoy a fun time on the ice, with a new ice rink installed in Andalusia Avenue, next to the entrance of the department store El Corte Ingles Malaga city, offering a new form of entertainment during the Christmas holidays. Find more ice rinks in the Costa del Sol where practicing winter activities and having fun on Christmas.
---
Wondering about Christmas activities and attractions in December? I will be updating this list but there are already many things to do in Malaga. From visiting the typical Nativity Scenes to children´s fairs. If you are looking for special Christmas events I will suggest some.
---
Children can enjoy as every year with MIMA, a fair of Christmas activities that takes place in the Palace of Fairs and Congresses in Malaga. If you want to know more about this Fair and what it offers you can visit our article where we tell you everything. All these activities sound great.
---
On October 31 arrives the terrifying night of Halloween at our city. Do you have any plan? Malaga is ready and features events in which you can already register. If you have not yet decided what to do, we offer interesting activities for both adults and children. We hope you survive, we wouldn´t want to run out of readers..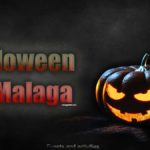 ---
Although wine has accompanied humanity for more than 7000 years, the one we are going to cover in this article is much more recent. It offers us history and legend; Pedro Ximenez is a sweet wine of unclear origin, and has been popular for centuries, when it was exported worldwide from the port of Malaga. Let's see if we can find out a little more of the origin of this famous wine.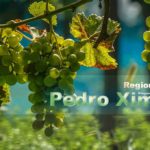 ---