Tag:
Malaga

- Page number 3
Children and adults can enjoy a fun time on the ice, with a new ice rink installed in Andalusia Avenue, next to the entrance of the department store El Corte Ingles Malaga city, offering a new form of entertainment during the Christmas holidays. Find more ice rinks in the Costa del Sol where practicing winter activities and having fun on Christmas.
---
Children can enjoy as every year with MIMA, a fair of Christmas activities that takes place in the Palace of Fairs and Congresses in Malaga. If you want to know more about this Fair and what it offers you can visit our article where we tell you everything. All these activities sound great.
---
On October 31 arrives the terrifying night of Halloween at our city. Do you have any plan? Malaga is ready and features events in which you can already register. If you have not yet decided what to do, we offer interesting activities for both adults and children. We hope you survive, we wouldn´t want to run out of readers..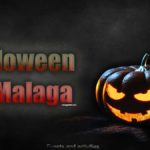 ---
Although wine has accompanied humanity for more than 7000 years, the one we are going to cover in this article is much more recent. It offers us history and legend; Pedro Ximenez is a sweet wine of unclear origin, and has been popular for centuries, when it was exported worldwide from the port of Malaga. Let's see if we can find out a little more of the origin of this famous wine.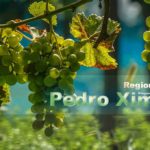 ---
If you like motorcycles, motorsports and entertainment you can't miss the International Motorcycle Rally in Torremolinos, Malaga. Find here all the information you need to attend this event: concert calendar and shows.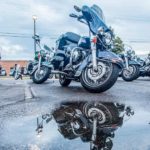 ---

As every year the Fair begins after the opening with fireworks. This is a show that is visible from all over the Costa del Sol the night of the 14th in August. Want to know the best places to enjoy the fireworks of the Malaga Fair?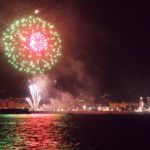 ---
When is the fair in Malaga this year and what activities or performances will there be? I will answer this and other questions in this article. Find out about the programme of activities, events and concerts at the Malaga fair this year. First of all, if you never ever visited the fair before you might want to read our guide of Malaga fair. The guide has detailed information on where it takes place and the dates.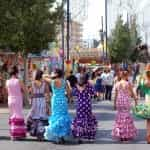 ---
Everything you need to know about the main fairs and events in Malaga during the month of August. If you are planning to come or are already here, it will be useful to know when and where to visit during this month.
---
The month of July, in addition to a rise in temperatures, brings us many activities that might be of your interest. There will be activities for all ages and to suit all tastes. I will list the most important events but I will expand the list throughout the month.
---
Malaga is not just a nice destination to go on holiday. According to surveys at European level it is among the best places to live in Europe and Spain. Want to know some of the reasons why Malaga is so well valued?
---