Category:
Andalucia

- Page number 2
Visiting Sierra Nevada in autumn is not expensive at all, now we can find very cheap flights to Malaga. These low prices in autumn on flights, hotels and car rental allow us to know some places in the province of Granada, located just 90 minutes from Malaga and the Costa del Sol. Now in October and November, shortly before the start of the ski season is an ideal time to enjoy the attractions of Granada without being the weather too cold.
---
World Snow Day is celebrated in January and Sierra Nevada is ready for you to enjoy it to the fullest. If you are planning to visit Sierra Nevada with children you may be interested to know all the details of this event that takes place every year in Granada and other ski resorts. This event is organized worldwide and most of the worldwide ski stations participate on it, oficially it's just one day, the sunday...but they use to extend it for the whole weekend and some ski stations even offer it one weekend every month.
---
The World Tourism Fair (World Travel Market or WTM) has shown us the importance of Andalusia in the UK, a success that brings a 22% increase in bookings this winter to Andalusia and that rises to nearly 60% if you count those already established for next summer.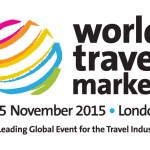 ---
Granada is known for having a great number of vigilance cameras and radars and bad traffic signs that aren't translated to English, so if you drive a car in Granada it's always highly recommendable to drive very carefully and paying special attention to the traffic signs. The fines for those who drive a rental car and commit any kind of traffic offense will reach them with a small extra charge as an administration fee. Continue reading to know the most common causes for fines, how to avoid them and how are processed by the rental agency, not only in Granada but in Spain.
---
Only an hour and a half drive from Malaga and the Costa del Sol are rising the highest mountain ranges of the peninsula, Sierra Nevada in Granada, the southernmost ski resort in Europe. With the recent rains, this resort located on more than 2,400 meters above sea level, and from where on clear days you can see the Mediterranean Sea and Africa, is preparing for the new 2012-13 season.

---
Surely at this time of year, if we have not already done, we'll be wondering where we can spend the New Year in the company of our family, friends or that special person with whom we want to spend unforgettable moments. If you like the snow, skiing, hiking and discovering new destinations then you might like the idea of spending New Year´s Eve in Sierra Nevada, Granada.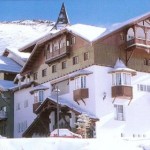 ---
Andalusia in October is a golden month, when nature prepares its most varied spectacle. So earlier this month we still almost had 30 degrees, inviting to fully enjoy the beach. The weekend have started the first rains of autumn; although perhaps not of pleasure to the tourists who come in search of sun, they are welcome in these parts after long months of sunshine.
---
Planning a visit to the Upper Rock in Gibraltar? Wondering how to get there or where to park when visiting from Andalucia? Come and read all you need to know about this place and the airport with the shortest runway of the world.
---