The city of Fuengirola and especially the Sohail Castle are preparing with enough time for what will be the beginning of the summer concert festival that every year brings us artists of international standing. If you want to know the last details, who are the confirmed artists or when the concerts are taking place you can not miss this article.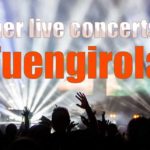 ---
If you are one of those with interest in history you might find interesting visiting Marbella over the next few days. Visit the full-size replica of the Nao Victoria, a ship captained by Magellan which circumnavigated the world for the first time.
---
Christmas is arriving in Malaga and - how could it be otherwise - Christmas markets are emerging in Malaga, ideal to go for a stroll enjoying the great atmosphere with the stalls,which each year are more elaborate, and the Christmas lighting in Malaga.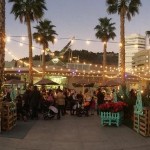 ---
Another new year comes, time flies! While in most European countries the sun gradually gives way to clouds, rain and the earliest snow, in Malaga the sun still shines brightly in a blue sky. Do you want to know how we celebrate New Year's Eve in Malaga and Spain?
---
All you need to know about the Luna Mora festival in Guaro in September. This is a very recommended event to assist for meeting with the andalusian culture and some typical gastronomy. Visit us to know where is it and how to get there.
---

Everything about flamenco dance in Andalusia and Andalusian folklore explained in a simple and entertaining way. Its origins and the best events or shows in Malaga to visit and even where are some flamenco schools.
---
Have you ever visited Ardales or heared about this beautiful white village in Malaga? If not, you should read this post about one of the favourite villages for nature lovers. Wondering about what to see there? I will answer in the following lines.
---
Today's entry is for all those who love Shopping Malls, a relaxing activity for many, but be careful, especially if you bring your credit card. Do you dare to join me on this shopping day in Malaga?
---
Winter is coming...but do not worry, Malaga and the Costa del Sol are blessed with sunny days throughout the years and enjoyment is not limited exclusively to the summer months. Actually, many Tour operators and travel agencies offer very good price-value flights to Malaga Airport and Hotels in Malaga in the months between October and March. The same applies as well for the Malaga cruise port which is one of the principal scales in the winter routes of cruise ships through the Mediterranean Sea.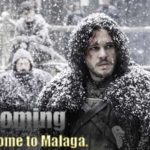 ---
On September 27 takes place on World Tourism Day where is especially noteworthy the Open House, during which the most important museums and monuments offer free admission during a set schedule; in some you can even enjoy a guided tour in English, Spanish or French. Tourism is vital in Malaga, it's always a good day to revisit museums and monuments, are you coming?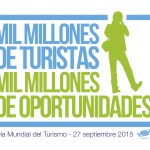 ---