Tag: Activities - Page number 13
If you are visiting Malaga for a holiday with or without children and looking forward the sun and the beach or making some activities...but it rains, its cloudy or the temperature is too low, do not let the bad weather cloud your encouragement. I'm going to give some ideas and recommendations about the top things you can do on a rainy day in Malaga, very important recommendations I say. Many of you are coming just for a few days and expect to enjoy our sunny weather...It could happen that on arrival after noticing the clouds your humour takes the same grey colour as the sky, do not let it happen, continue reading to avoid this situation. Some of my proposals may require a vehicle if your resort is in Marbella, Estepona or Puerto Banus among others. If you are in Torremolinos, Benalmadena or Fuengirola as example, your option to take the public transport is much higher with public buses or the subway train, options to consider by those who prefer not to hire a car in Malaga, which is a good and cheap choice in my opinion.
---
In Fuengirola (Málaga) will be held from the 11th to the 14th of August the seventh edition of the Medieval Market in the castle Sohail. Until Sunday in Sohail Castle in Fuengirola will be possible a time travel to the Middle Ages, thanks to the launch of the medieval market. The event is unique in Spain, as it takes place within an authentic Arab fortress of the time. The area will present a typical medieval aspect, with flags of the time, background music and many of the participants dressed in historical costumes.
---
There are things that are unique to Malaga! One outstanding example is the coffee culture in the capital of the Costa del Sol, which is found nowhere else. Coffee lovers have at their disposal not only excellent cafes and terraces, but also a unique way of ordering, so continue reading to know how to order a coffee in Malaga.
---
World Snow Day is celebrated in January and Sierra Nevada is ready for you to enjoy it to the fullest. If you are planning to visit Sierra Nevada with children you may be interested to know all the details of this event that takes place every year in Granada and other ski resorts. This event is organized worldwide and most of the worldwide ski stations participate on it, oficially it's just one day, the sunday...but they use to extend it for the whole weekend and some ski stations even offer it one weekend every month.
---
On September 27 takes place on World Tourism Day where is especially noteworthy the Open House, during which the most important museums and monuments offer free admission during a set schedule; in some you can even enjoy a guided tour in English, Spanish or French. Tourism is vital in Malaga, it's always a good day to revisit museums and monuments, are you coming?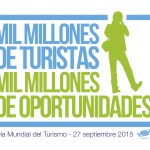 ---
Caminito del Rey, a trail now known worldwide for its beautiful views and past danger, has caught the attention of the giant Google which has digitized the path for its popular application Google Street View.
---
Discover the Marbella International Film Festival which is held every year in early October. A festival that supports artistic and independent creation and is held at the hotel Andalucia Plaza in Puerto Banus. Want to know more?
---
Malaga is increasingly attractive and is continually adding new projects to make the capital of the Costa del Sol a truly cosmopolitan city. This trend is already underway for many years. We remember those days when we passed by Malaga on the way to or from the airport approaching our holiday destination, but what could be incidentally perceived of Malaga was not exactly appealing or attractive.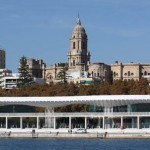 ---
Lovers of sports and the beach have a new appointment this Saturday, June 2 at the 6th edition of the sporting event Iron People on the Beach, which is held as every year on the beach Playamar in Torremolinos from 9.30 am in the morning. During this festive day there will take place a number of sports activities such as volleyball and beach soccer, rugby, zumba dance, aerobics, bouncy castles, children's playground and many other activities right on the beach to go for a refreshing swim at all times. The activities are suitable for all ages and last until the late afternoon.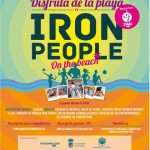 ---
During this cinematographic exhibition, the best Spanish short films are awarded and people are invited to a series of activities and cultural events in Malaga.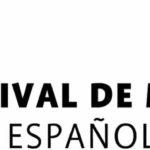 ---