Tag:
Activities

- Page number 2
If you are one of those with interest in history you might find interesting visiting Marbella over the next few days. Visit the full-size replica of the Nao Victoria, a ship captained by Magellan which circumnavigated the world for the first time.
---
Are you going to visit Malaga in November? Then you may be interested in learning about Malaga's main Festivals and Fairs this month. We inform you about the main activities during the month of November in Malaga and how to get there in the easiest way.
---
Everything you need to know about the Torremolinos Fair, events calendar. Concerts and activities that take place during the night Fair in the fairgrounds or during the day Fair.
---
We are already at the end of August, while many of you are returning to the routine of work or planning to, others are packing up to begin their vacation in Malaga in September. Many tourists prefer September over August to spend their vacations. Towards the end of August there is already a drop in the number of towels on the beach, a clear indicator of the ending of the high season.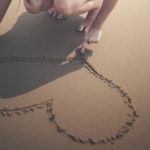 ---
What is the weather like in Malaga in August? Should you wear warm clothing when going out at night? Is it raining or cloudy? Many more questions will come in your mind as your plan your vacation. I will try to answer all the thoughts you might have about weather and visiting Malaga in summer.
---

Everything you need to know if you plan to visit Malaga during the month of July. Going to the beach, shopping or enjoying outdoor activities. I will tell you the clothes you will need, about the weather and if it is a good idea to go to the beach during this month.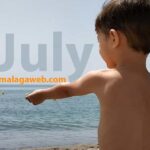 ---
Tickets can now be purchased for the Starlite Festival in Marbella, plus there will be gastronomic and cultural activities. All this comes as an annual event that takes place in the Auditorium located in the Quarry of Nagüeles, an open-air space where you can enjoy different activities and shows. If you are interested in any of the confirmed concerts this year do not take too long to buy your ticket.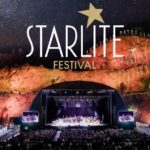 ---
Come and visit the Selwo Aventura theme park and discover a great variety of fauna and flora in the more than one million square metres of the park. There are more than a thousand species living in semi-freedom. Fancy a safari in Estepona?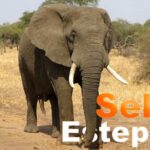 ---
When can you go to the beach or the countryside in Malaga? I answer this and many other questions in this basic guide for planning your next vacation or trip. Find out the times for activities and when are the dates of the different phases in Malaga.
---
Are you planning to visit Marbella? Then you might be interested in this list with more than 15 things to do in Marbella or places you can visit. We welcome suggestions that we will be adding to this list. Do you have a favourite place you would like to share?
---