Tag:
Activities

- Page number 2
March is the transition month, a transition between winter and spring. Although officially the spring begins on March 20, Malaga is usually ahead and at the beginning of the month you can experience a major change in temperature. Among the questions are if we can bathe on the beach or the water is still cold, what clothes to bring, if it rains and if it cools during the night. We are going to review Malaga in March so you can start making a planning your trip.
---
The Rockin Race Jamboree celebrates this year a new edition, with many leading figures of the genre, being a must for thousands of lovers of this type of music from around the world. During the event there will also be a retro market of the 50's with vinyl records, clothing and other accessories.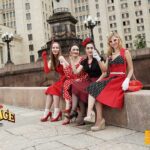 ---
Thinking of visiting Málaga in January and wondering about clothes to bring or if the sea temperature is good enough to swim? Usually this month is good for visiting interior villages but there are many activities you can do. Whether you are thinking about visiting us or just curious, I hope you will enjoy this article.
---
Wondering about Christmas activities and attractions in December? I will be updating this list but there are already many things to do in Malaga. From visiting the typical Nativity Scenes to children´s fairs. If you are looking for special Christmas events I will suggest some.
---
If you are one of those with interest in history you might find interesting visiting Marbella over the next few days. Visit the full-size replica of the Nao Victoria, a ship captained by Magellan which circumnavigated the world for the first time.
---

Are you going to visit Malaga in November? Then you may be interested in learning about Malaga's main Festivals and Fairs this month. We inform you about the main activities during the month of November in Malaga and how to get there in the easiest way.
---
Everything you need to know about the Torremolinos Fair, events calendar. Concerts and activities that take place during the night Fair in the fairgrounds or during the day Fair.
---
What is the weather like in Malaga in August? Should you wear warm clothing when going out at night? Is it raining or cloudy? Many more questions will come in your mind as your plan your vacation. I will try to answer all the thoughts you might have about weather and visiting Malaga in summer.
---
Tickets can now be purchased for the Starlite Festival in Marbella, plus there will be gastronomic and cultural activities. All this comes as an annual event that takes place in the Auditorium located in the Quarry of Nagüeles, an open-air space where you can enjoy different activities and shows. If you are interested in any of the confirmed concerts this year do not take too long to buy your ticket.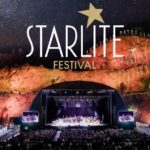 ---
Come and visit the Selwo Aventura theme park and discover a great variety of fauna and flora in the more than one million square metres of the park. There are more than a thousand species living in semi-freedom. Fancy a safari in Estepona?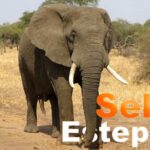 ---