Tag: Activities - Page number 3
Although wine has accompanied humanity for more than 7000 years, the one we are going to cover in this article is much more recent. It offers us history and legend; Pedro Ximenez is a sweet wine of unclear origin, and has been popular for centuries, when it was exported worldwide from the port of Malaga. Let's see if we can find out a little more of the origin of this famous wine.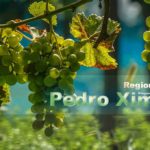 ---
Are you going to visit Malaga in November? Then you may be interested in learning about Malaga's main Festivals and Fairs this month. We inform you about the main activities during the month of November in Malaga and how to get there in the easiest way.
---
If you like motorcycles, motorsports and entertainment you can't miss the International Motorcycle Rally in Torremolinos, Malaga. Find here all the information you need to attend this event: concert calendar and shows.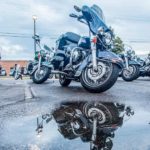 ---
Schedule, concerts and activities for a long weekend in the popular Fiesta del Aire (Open-Air Festival) in Arriate during the month of October. Want to know more about this popular festival?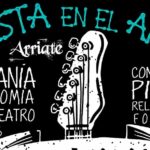 ---
If you enjoy hiking and you fancy a trip to the golden autumn on the Costa del Sol, you are still in time to sign up for the Marbella 4 Days Walking event that takes place in and around Marbella in October 2020.
---
The Nerja Fair is an important event in the eastern Costa del Sol. If you have extended your summer holidays or planning to visit Nerja in October you may be interested in the festivals and concerts that take place by the beginning of the month. Which day is the cheapest to go to the Fair or when does it start?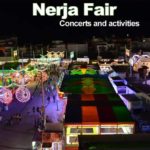 ---
The popular Fuengirola Fair begins on the night of October 6th. You can find out all the details about these days, the Fair programme and the live concerts that will take place in the auditorium in 2018 throughout the week.
---
Everything you need to know about the Torremolinos Fair, events calendar. Concerts and activities that take place during the night Fair in the fairgrounds or during the day Fair.
---
All you need to know about the Anchovie Week in Rincon de la Victoria, a event for all those who love eating the typical fried fish in Malaga. Want to know more about this popular culinary event?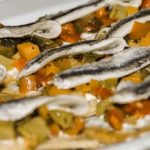 ---
The Nights of the Bella Jarifa is a cultural event that takes place in the historic centre of the city of Cartama in late September. It is inspired by the romance between Abundarráez and La Bella Jarifa; its objective is to take you back to a remote past through parades, exhibitions and dances, as well as enjoying a rich gastronomy. All this in a weekend. Want to join?
---