Are you in Malaga and want to enjoy a celestial sight? Continue reading to learn all about watching the Perseids, the best timing and place from Malaga. They are also called Tears of St. Lawrence (Lagrimas de San Lorenzo) in Spain and every year they visit us during the summer.
What are the Perseids?
The Perseids are the most popular meteor shower that takes place every year during August.
They are produced by the the trail left by Comet Swift–Tuttle, a 26 km diameter celestial body discovered in 1862. This comet completes one lap around our Sun every 133 years.
The Perseids are particles of dust and sand that, detached from the trail of the comet, collide with our atmosphere. The fragments increase their temperature to 5000 degrees at more than 60 km/h, causing the visual phenomenon we can see in our sky.
The size of the fragments can vary from a grain of sand to the size of a marble. The larger ones leave a longer trail for a longer time.
Wikipedia can give more details for the curious.
When to see the Perseids
The Perseids meteor shower can be observed from mid-July to the end of August. Its peak period in 2019 is between 11 and 13 August, between midnight and 1 am on 13 August being the hour in Malaga with the highest peak expected.
Approximately 100 shooting stars will be visible every half hour.
When and how to see the Perseids in Malaga
Like any other celestial phenomenon (see the Blood Moon), the best place to see the Perseids is at high altitude; the higher you are the better you can enjoy a meteor shower.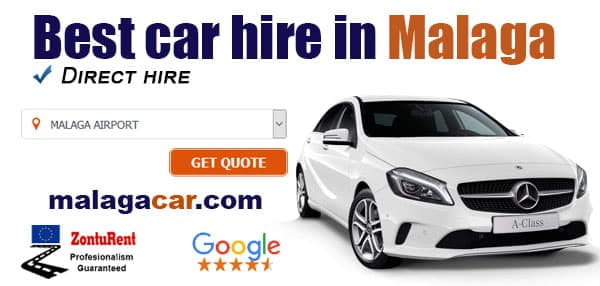 The Benalmadena Cable Car organizes a free meeting during the summer nights to see and discover our firmament with the help of large telescopes and projectors. They offer visitors an entertaining and participative explanation of the Mediterranean sky.
The Benalmadena Cable Car Outdoor Planetarium has an area for Spanish speakers and an area for English-speaking visitors. Situated about 800 meters above sea level, it is a good place to enjoy and learn more about this celestial phenomenon that happens every year on our skies.
Other options are the beach itself at night, a lookout point at high altitude, the Torcal de Antequera, Astrolab at Sierra de las Nieves or the Serrania de Ronda. It is important to stay away from light pollution and a comfortable place from where to watch the sky.
Finally, you should bring some warm clothes if you plan to stay at a certain height during the night.
What is your favourite place in Malaga to see the Perseids?
Share this article: