The moment of Brexit is approaching; a scenario that will cause consequences and changes in relations between the United Kingdom and Europe. We are going to focus on three key points: How Brexit can affect tourists visiting Malaga, about how it will affect expats living here and ETIAS, the new European authorization system. This information may apply to any part of Spain or a European country belonging to the Schengen Area, of course.
Currently, although the United Kingdom does not belong to the Schengen area, travellers do not require a visa. There is an agreement between this country and Europe.
Flying to Malaga is a simple process and it is desirable that everything continues in the same way.
The latest known date is that Brexit will occur on 31 October 2019.
Moving to Spain after Brexit
UK citizens can now travel to any country in Europe without a visa or travel authorization, as there is free movement of people. After the Brexit you will need to obtain a travel authorization for moving to any Schengen country, including Spain.
In April 2019, a new law allows any British citizen to travel to Europe without a visa if their stay is less than 90 days. This benefit will apply as long as it is reciprocal and the United Kingdom accepts the entry of European citizens without a visa.
For those who wish to stay in Spain for a period longer than 90 days, they should register as a Spanish resident. (https://www.gov.uk/guidance/residency-requirements-in-spain)
You are advised to take a travel insurance when visiting any EU country including Spain as the European Health Card for British will cease after the Brexit.
There will be a transition period until 31 December 2020 and I will try to keep updating this post with new information.
The new European Travel Information and Authorization System (ETIAS) should be operational in 2021.
Living in Spain after the Brexit – Expats advise
There should be no changes for your status living as expat in Spain after the Brexit, but your rights may change if there is a no-deal Brexit. If there is a deal, then you will be able to live and work in Spain as you do now.
Unregistered expatriates should register personally at the Central Register of Foreigners in Spain.
Information for families, insurances, health care and more at the official website:
https://www.gov.uk/guidance/living-in-the-eu-prepare-for-brexit
More useful information about living in Spain after the Brexit and what to do:
https://www.gov.uk/guidance/living-in-spain
In the circumstance of a no-deal Brexit, then you should register as resident and take health insurance according to local government rules. The coverage by the European Health Card will cease and you will stop being an EU citizen.
Spain is the country with the largest number of British expats in Europe. In case of a no-deal Brexit you will be able to stay but unregistered expats will have to register as Spanish residents.  The government of Spain will take the required measures to guarantee your rights.
You can find more information from the Spanish government here.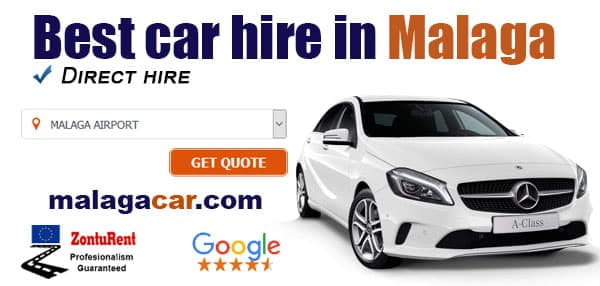 ';
A new system is currently in the pipeline for all non-EU countries that have a visa-free travel agreement.This new system should be operational in 2021.
The new system known as the European Travel Information and Authorization System (ETIAS) can be applied online. This will require the traveller's passport and an email; after payment of a fee by credit or debit card and waiting a few minutes, you should receive the authorization.
This authorization is something similar to the current E-Visa of some countries; I had to apply for one and it was a simple and quick process.
Countries requiring ETIAS visa exemption from 2021 onwards
Countries requiring ETIAS are Germany, Hungary, Austria, Italy, Belgium, Latvia, Denmark, Lithuania, Slovakia, Luxembourg, Slovenia, Malta, Estonia, Netherlands, Spain, Poland, Finland, Portugal, France, Czech Republic, Greece and Sweden.
Also others such as Monaco, San Marino, Vatican, Iceland, Norway, Liechtenstein and Switzerland will require this authorization for visa exemption.
If you are going to travel to any of these countries from another country that does not currently require a visa, you will have to apply for the ETIAS authorization as from its entry into effect in 2021.
ETIAS requirements and details
In order to obtain authorization, the following information must be provided; although it may vary depending on the destination country:
Personal details.
Passport information.
Date of birth.
Country of birth.
Country of residence.
Name of parents.
First country to visit during the trip.
Health and safety questions will also be answered. The information will be contrasted with different agencies to determine if it represents a risk for the Schengen Area.
Under-18s do not require authorization.
If they reject the application, the reason will be explained to the applicant and the decision may be appealed.
Once approved, the traveller will have free access to the Schengen Area for 3 years; although their stay may not exceed 90 days.
Disadvantages for the British tourist after Brexit
Some of the inconveniences for those planning a flight are:
A travel authorization (ETIAS) will be mandatory. It is a simple and fast online process with an email address.
Some travellers may also need an interview or provide additional information to receive the authorization. This would be the case for travellers with health problems or criminal records.
With ETIAS the traveller will be able to enter and leave Europe as many times as they wish for a period of 3 years or until the passport expires, whichever comes first.
The length of stay may not exceed 90 days. You should register as resident if want to stay longer.
There is a possibility that you will need an International Driving License for driving in any European country like Spain. I will update this as new information is released.
The price for the authorization will be 7 Euros although it could vary. They plan to make it cheap and it is indeed much lower than the E-Visa of other countries I have visited, which cost me about 20 Euros.
It seems that in the end it will only be one more step when planning your holidays.

More information about ETIAS
You can find more information in the following link:
https://www.etiasvisa.com/etias-news/etias-visa-how-will-it-affect-uk-citizens
Comparte este artículo: