Although many may already know the news about two English friends who meet in Malaga because it is cheaper (it has become viral in a few days), I could not resist to read about it and write a post with the information I find .
Two friends, Lucy Walker and Zara Quli. One of them lives in Newcastle while the other lives in Birmingham.
These friends from  university have not seen each other and one day they decide to stay for the day together and here comes the surprise: For a trip of something more than 200 miles by train the price for a single ticket was 105 pounds while a flight by plane to Malaga costs 20 pounds.
Looking around the Internet one of the girls found that for only 20 pounds using a low cost airline she could fly from Newcastle to Malaga. Her friend could fly from Birmingham to Malaga for 55 pounds, the trick was to bring only hand luggage since the price for checking in luggage was even more expensive than the ticket itself.
Finally for just over 75 pounds in total these two friends could meet each other on the Costa del Sol. To this we must add the price of a cheap accommodation she found, in this case a hostel that cost about 10 pounds a night.
For the price of a train ticket they could buy a round trip flight to Malaga for two, they of course did… and they did more than visiting Malaga, they took advantage of the cheap prices to visit Granada where they stayed one night for 11 pounds.
Price difference between taking a flight and train
Let's see the difference in price and distance between train and flight ticket. What is cheaper, taking a train or a flight to another country?
Train from Newcastle to Birmingham
Distance: 323km (200 miles)
Price for single train ticket: 121€ (105 pounds)
Flight from Newcastle to Malaga
Distance: 2172 kilometres (1350 miles) / Roundtrip: 4344 kilometres (2700 miles)
Round trip flight ticket price is 19.98 pounds.
Flight from Birminham to Malaga

Distance: 1770 Km. (1100 miles) o 3540 km. round trip (2200 miles)
Roundtrip flight ticket price: 63.85€ (55.29 pounds)
To those prices we must add the cheap hostel they booked for less than 11 pounds per night.
You can read the full story at the mirror.co.uk website.
It sounds incredible but it is a real success…how would it be in Spain?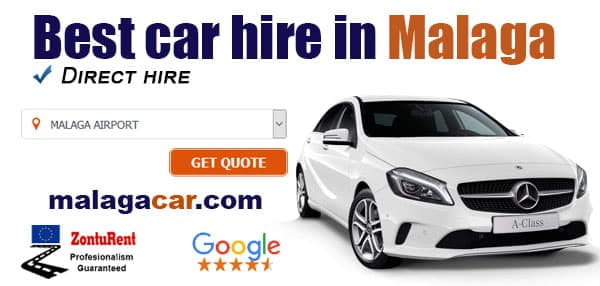 ';
In Spain is cheaper taking a flight or a train?
Looks like in Spain is still cheaper taking a flight than a train, even more if you can find a low cost deal to a popular destination in Europe. I have been able to find low cost flights to England for 28 pounds. The trick as I said before is to bring only hand luggage and adjust to the size and weight requirements from the airline (It is easy enough to buy a case valid for the most restrictive airlines in Europe)
As you check-in extra luggage the flight fare could grow exponentially becoming a less interesting option.
Writting about a case I have documented about, two supposed friends, one of them from Malaga and the other living in Barcelona. Both of those friends want to meet in Malaga for having some memories together.
Taking as destination Malaga airport or Maria Zambrano train station, the prices would be as follow:
As you can see the difference in price is almost the double when taking a direct train.
Comparte este artículo: