Although there are those who decide to make a gift during February 14th, lovers' day, others opt for a romantic getaway. What are your plans for Valentine's Day in Malaga? planning a gift or an activity?
The getaway is in my opinion much more advisable in a relation to a gift since it will bring nice memories, but you can do both. Continue reading for our recommendations for Valentine's Day gifts and romantic activities in Malaga.
If you are single do not worry, there are certainly some ideas that you might like. Who knows, you may know your soul mate during any of these activities.
Valentine's Day is not something born in darkness by large shopping centers.
Let's go back to the origins of this event, when did it begin?
Origin of Valentine's Day
Contrary to what many think, Valentine´s day is not something invented secretly by large shopping centres. It is a celebration of pagan origin (native religion of Europe) held by the Romans as the day of Lupercalia (god of fertility and agriculture).
During Valentine´s Day took place an important celebration in honour of the god Lupercus. There were dances and games, one of those games was to write down on paper the name of the favourite couple… the result was an engagement for one year which often lasted.
After the arrival of the church in Rome and due to the resistance of the people to end the celebration they decided to rename it Valentine´s Day. They prohibited couples so many young people choose to send instead romantic notes. Those notes during the centuries became increasingly popular. Who has not played the game of love notes in the school during the Valentine's Day?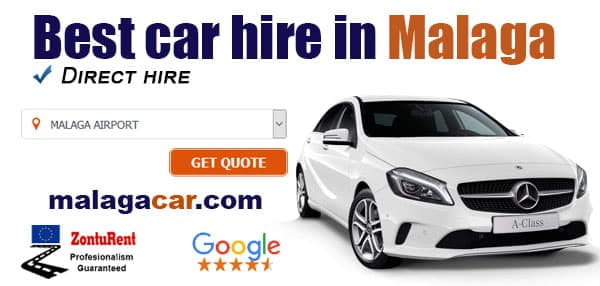 ';
A cheap or free Valentine's Day present
Those who do not let the consumerism feeling to dominate them or those who can't afford opening their wallet can always opt for free or cheap, but original ideas for Valentine's Day.
Calendar should not lead this special day that you can celebrate at any time or date.
If Valentine's Day is on weekend it might be easier to plan something special. When it is any day of the week such as Monday, Tuesday, Wednesday or Thursday, it might be harder to find a perfect moment for the two, but everything is possible.
Anyway you can always celebrate the lover's day any other day of the week. Calendar should not lead this special day that you can celebrate at any time or date. If it is a business day you can move it to the Friday, Saturday or Sunday…or even take several days to plan a romantic getaway to some town or area of Malaga.
I'm pretty sure that the love you feel for your partner will inspire a romantic idea, however if you need some help or you are planning to declare your love to someone special then here you are a few of free and cheap ideas:
Love has the virtue of being able to transform the most common instant of a day into a unique moment.
6 free or cheap original ideas for Valentine's Day gifts
Here I bring you a top of original and cheap Valentine's Day ideas for him or her:
Stroll trough the city centre and declaration of love inside Alcazaba's garden place. The cost would be only the entrance to the fortress, find a video below to get an idea.
Love poem next to your partner's pillow for FREE.
Romantic route by road to discover that magical place to remember at any of the beautiful natural environment in the province of Malaga.
Price is around 20€, depending on the deposit and consumption of your car.
Declaration of love in the Malaga's Ferris Wheel.
The price is around 20€ for a couple.

Filling the room with romantic heart shaped love ballons could surprise your partner. You can find them here.

Spread love notes during Valentine's Day throughout the house as a treasure hunt.
The cost is from 0€ to several thousands of billions if you decide to include a real treasure, an amber pendant like this one inside this secret romantic wood box is perfect for the purpose. You can also place chocolates along with the tip notes.
Telling your partner 'I love you' at the most unexpected moment can be more than enough. Love has the virtue of being able to transform the most common instant into a unique moment.
As you see there are many ideas for a Valentine's Day present for her or him. Continue reading to know more things to do in Malaga this special day.
Things to do on Valentine's Day in Malaga. Romantic weekend getaway
Now you know more about Valentine's Day, we can go to the next step: Things to do for Valentine's Day in Malaga; How about a romantic weekend getaway?
There are many places you can visit, from a romantic retreat in a village of Malaga to a hotel with Spa along the Costa del Sol.
If you don´t have plans you can always find a cheap deal for a romantic getaway to Malaga. Many hotels usually include some extras on this day as a Spa adorned with flowers or a romantic dinner by candlelight.
Are you in Malaga or planning to come? then you can choose to invite your partner to a romantic dinner. Many restaurants in Malaga usually adapt to this special night. They are decorated for the occasion and some even include a children's menu.
6 original ideas for Valentine's Day in Malaga
If you don´t have enough with a hotel and a romantic dinner there are also more original activities in Malaga: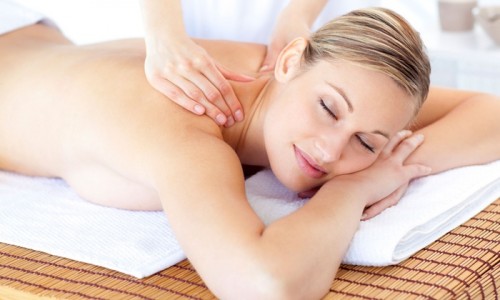 – Romantic plan including spa, dinner and other activities
https://www.exehotels.co.uk/exe-estepona-thalasso-&-spa—adults-only/promotions.html
I'll keep updating this list as I find more original ideas for this special days. We still have time to plan something different.

Offers for lodging and transportation for your romantic getaway
Fuerte Hoteles pages offer free accommodation for children under 12 during your stay.
https://www.fuertehoteles.com/en/offers/
Malagacar.com offers discounts and special offers on car hire if you book for Valentine´s Day. 15% discount on certain groups with discounts codes found in their Facebook.
In their Facebook page they usually post the latest coupons:
https://www.facebook.com/malagacar/
If you plan to visit the Costa del Sol, it is a good idea to use both offers and benefit from a substantial discount.
Have you thought about doing something special for Valentine's Day in Malaga?
Comparte este artículo: