Category:
Malaga airport

- Page number 2
Are you coming for the first time and don´t know yet which is the best means of transportation from Malaga airport? In addition to using train and bus from the airport, many visitors either for the amount of luggage or comfort seek other transportation options. Let's have a look which is best for you:
---
Many tourists when coming to Malaga airport, dont pay special attention to the brand new commercial area, but they should. The new commercial area at Malaga airport is a fantastic place where spending your time while waiting for your flight, or just as pastime.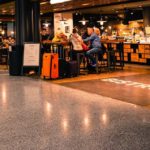 ---
Questions and answers for those who consider renting a car and ask the different methods of payment and the different options when making the reservation. There is a variety of options, which one do you prefer?
---