The short answer to whether you can rent a car without a credit card in Malaga is "YES". In fact the companies we recommend don't even ask you to pay in advance when booking.
Let's take a look at the different cases you may meet when renting a car or making a simple online booking.
Rent a car with credit card
Some companies choose to ask the client for the credit card to make the reservation. In these cases, if you decide to cancel at the last minute, you may be charged a penalty; if you are asked to pay in advance, read the terms and conditions carefully to avoid surprises.
Payment by credit card in advance is a common practice in large companies. The reason is to cover expenses in the case of noncompliance of the reservation on the part of the client; nevertheless, and although to many it can throw them, the payment by Internet is safe and thousands of people use it daily.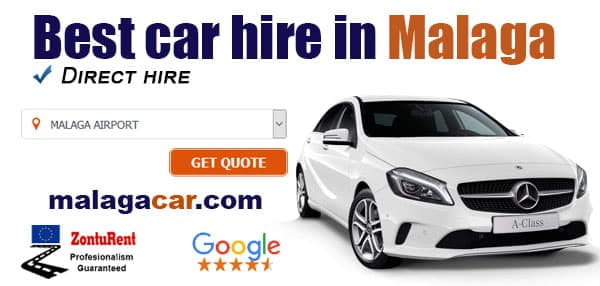 ';
Rent a car without a credit card
This kind of companies never ask for your credit card to rent a car. You should keep in mind however that to pick up the car in person if you will have to show a credit or debit card.
Pay by debit card
If you want to pay with a debit card you will be asked to take out the extra insurance. This insurance is used to cover possible damage to the vehicle. If you use a credit card you can opt for the basic insurance, but in the case of damage to the vehicle not covered you will be responsible.
Accepted debit cards are usually Visa and Mastercard.
Renting a car without paying in advance or entering your credit card details means that you will not be penalised, even if you decide to cancel your booking prematurely.
Pay in cash
Many people wonder if you can pay in cash to rent a car and the answer is yes. You can pay in cash but you will also have to show your credit card. This is due to the fact that in the event that the car is damaged the company has to ensure that it will receive adequate compensation.
Advantages and experiences
In general, it can be said that it is currently super simple to use the services of car rental companies to book online.
Many customers are often a little reluctant to pay in advance. Also keep in mind that renting a car without entering your credit card details means you won't be penalized, even if you decide to cancel your booking prematurely.
There are companies at Malaga airport that only ask for the flight number and a few personal details to be able to identify the client on arrival. Don't forget that later you will have to complete the reservation, a process that will not take more than a few minutes. If you are interested in this type of companies to rent your car do not hesitate to take a look at the ones we recommend for car hire at Malaga airport.
Comparte este artículo: