Malaga airport bus
From Malaga airport arrivals terminal you have the choice to take a bus to some destinations. The most common line is the urban line A Express Airport with stop at Terminal T3 and end stop at Malaga city centre but there are other options detailed below.

Please notice the bus from the picture is not the one you have to take as line 110 does not reach the airport.
Where to take a bus from the airport?
Bus stop is just at the arrivals T3 Terminal.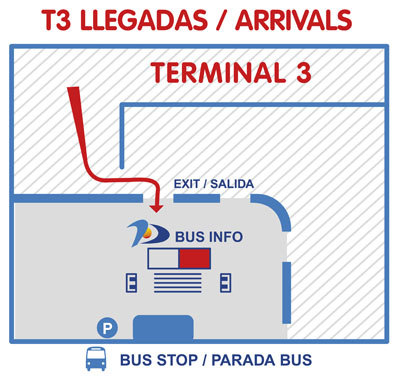 More information about transport from the airport
You can also take a train or a bus linking to Malaga bus terminal or Maria Zambrano train station from where you will have many more choices and extended schedule for getting to your desired destination.
If you prefer a private transport you can also book a taxi from the airport or hire a car, check our links to know what is the best and most economical option.
Don't forget to share!