Category:
Costa del Sol

- Page number 2
Fuengirola is the place chosen every year by many tourists who visit the Costa del Sol. Let's see some ideas that may interest those who visit this beautiful city on the coast of Malaga. I will recommend you places and monuments, as well as activities for all ages. Would you like to know more about Fuengirola?
---
Everything you need to know if you plan to visit Malaga during the month of July. Going to the beach, shopping or enjoying outdoor activities. I will tell you the clothes you will need, about the weather and if it is a good idea to go to the beach during this month.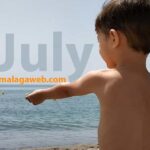 ---
Are you planning to visit Benalmádena? Then you might be interested in this list with more than 25 ideas to do in Benalmadena, with the main squares and places you can visit. We accept suggestions; do you have a favourite place or place to walk that you would like to share?
---
Tivoli World is an amusement park in Benalmadena that offers fun and live shows for families and friends. This amusement park opened its doors in 1972 and continues to be a reference point for leisure on the Costa del Sol today. Would you like to know more about it?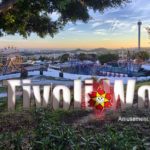 ---
Malaga is not just a nice destination to go on holiday. According to surveys at European level it is among the best places to live in Europe and Spain. Want to know some of the reasons why Malaga is so well valued?
---
During the long summer months caressing the Costa del Sol, with long nights and warm sea breeze, life takes place in the street, where both locals and visitors enjoy their leisure time and have fun outdoors. An essential element of the nights in Malaga are the rooftop terraces. We give you some of the best proposals for a drink after work or to start the evening.
---
Not only children will enjoy a visit to Sea Life, the Benalmadena Aquarium in Puerto Marina. Find out all the details, times and prices of this place and get ready to know the depths of the Mediterranean Sea.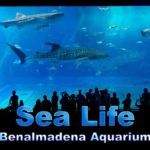 ---
We share the experience of a blog reader who spent a weekend in Malaga at a very good price. Do you want to know everything she could do for only 25 euros? Don't miss our article and find out how cheap is to enjoy life!
---
All the information you need to travel with your pet. If you've ever thought about taking your little fellow travellers with you, you might want to know the steps to follow and how to plan the adventure in advance. In Malaga there are also events every year for dogs.
---
The Butterfly Park in Benalmadena is a beautiful place where you will find numerous species of butterflies. It is also next to the Buddhist Stupa and a viewpoint with amazing views of the Mediterranean. Whether you travel with children or if you want to know different species of butterflies it is a recommended place to visit in Benalmádena during all the year. Want to know more about it and some interesting facts about butterflies?
---