Category: Costa del Sol - Page number 2
If you are looking for a Nature Theme Park in a friendly environment you can't miss Amazonia Park in Elviria, very close to Marbella. Zip lines (one is the largest in Andalucia) and circuits that test your skills, both for children and adults. Would you like to read more about it?
---
Holidays with kids is quite an adventure, but even more so for them. Ideally, plan your vacation with their needs in mind. In Malaga you will find funny hotels for children both in summer and winter, some even have a zoo or water parks that the whole family can enjoy. Would you like to read about the best family friendly hotels in Malaga?
---
On the Costa del Sol we are privileged to have ideal locations for Yoga sessions. In addition, every year there is a Yoga Congress in Marbella and a Family Yoga concentration at Plaza de la Merced. If you are interested in more details about Yoga, its objectives and the most practiced styles you may want to take a look at this article.
---
The Enlightenment Stupa is the largest Buddhist temple in Western world. What is a Stupa and what kind of Stupas can we find? Read all about this monument in Benalmadena, next to the Butterfly Park.
---
Discover the best viewpoints in Malaga with our guide and enjoy the breath-taking views of the Costa del Sol and its natural surroundings. Ideal places from where you can take spectacular photographs of Malaga such as those shown here. Would you like to?
---
The arrival of spring brings us an explosion of colours and fragrances accompanied by good weather and activities such as Easter. Do you want to know when this season arrives in Malaga, some healthy rituals that you can do or know a little more about the Spring Equinox?
---
The Cave of Nerja is a recommended visit that will not leave you indifferent. Whoever visits it ends up talking about the great beauty it offers, you can also venture into an underground world that has accompanied humanity since immemorial times. Do you want to know everything about the Cave of Nerja?
---
Discover all the details about the Cueva del Tesoro, also known as Cueva del Higueron or Cueva del Suizo. This cave, which is open all year round, has a good history behind it and a beautiful interior, making it a recommendable visit. Would you like to know more about this place?
---
Discover Selwo Marina in Benalmadena, one of the largest aquariums and theme park where we can learn a little more about nature and the animals that live in different parts of the world.
---
Everything you need to know about adventure sports in Malaga, how much does it cost and where to practice it? Read the different options ranging from parachute jumping, ballooning over Ronda, canyoning on cool routes or rafting with friends among many other activities.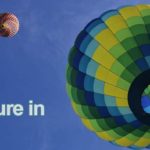 ---