This time we are going to visit La Cala de Mijas, a popular destination during the summer months but which can be enjoyed all year round. Its proximity to Malaga airport, Marbella and Fuengirola make it a strategic location for those looking to enjoy a few days on the Costa del Sol. What will we find?

Chantall, who is coming on holiday next summer, has written to us and would like to know more about La Cala de Mijas. Thank you Chantall, I hope you find our guide interesting and useful.
Discovering La Cala de Mijas
La Cala de Mijas belongs to the municipality of Mijas and corresponds to its coastal area. In the past the economy of this area was dedicated to agriculture and fishing, like almost all the current coastal municipalities in the province. It was with the arrival of the tourist boom from 1960 onwards, when it began to develop at a dizzying rate and to banish its traditional economy for a more international and modern one.
Many of the coastal municipalities were in the remote past settlements, which due to the constant pirate attacks did not develop. From this past we find defensive towers all along the coastline, one of these towers being in La Cala de Mijas and others in urbanisations in Mijas Costa.
Things to do in La Cala de Mijas
Although La Cala de Mijas is mainly a beach oriented destination where you can enjoy the good weather, there are several places to visit that we are going to recommend you below.
Take a selfie at the Battery Tower
As we have already mentioned before, and since we have started to learn about the history of La Cala de Mijas, we cannot miss the opportunity to take a photo next to this ancient tower that once protected these coasts from pirate attacks.
Access to its interior has been allowed, although at present and until further news, access is closed. Nothing to stop us from taking a nice holiday photo in La Cala.
Map: https://goo.gl/maps/1sq7uyRvXcSYmzWVA
Diving in La Cala de Mijas
If you like scuba diving you can always rent scuba diving equipment or sign up for a sea excursion. The seabed of Mijas offers great beauty and biodiversity, with species from the Atlantic, the Mediterranean and the African coast.
Although we did not find a diving service in La Cala, you can find it very close by in El Chaparral:
Diving with Nic: https://goo.gl/maps/mXwbB6HrMZJYDypU6
Stroll around La Cala
The Paseo Marítimo of La Cala connects to Calahonda in Mijas from the west, so you can easily walk there and discover many other activities.
Calahonda is exactly 1 hour's walk away and only a few minutes by car.
If you feel like walking you can take the Senda Del Litoral hiking route, which runs along the coast of Mijas and is a particularly recommended place to do sport, either in the morning or at sunset. Don't forget your phone, as we're sure you'll want to take more than one photo.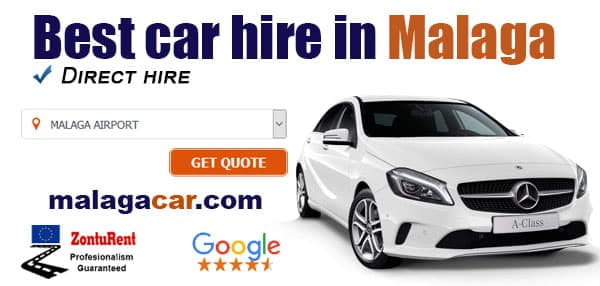 ';
La Cala de Mijas beaches
There are 3 large beaches that offer a wide and familiar space. They have all the services, a promenade and numerous restaurants and establishments where you can buy souvenirs, eat or have a drink.
If you feel like relaxing, you can rent a hammock for the whole day and refresh yourself with a drink from the nearest beach bar. You should bear in mind, however, that prices on the beach are more expensive; you are paying for comfort. If you want to spend less, you can stroll along a street parallel to the coast and you will find a terrace or two where you can enjoy a good meal or drink.
The 3 beaches in La Cala de Mijas are:
La Butibamba.
La Cala.
Las Buganvillas.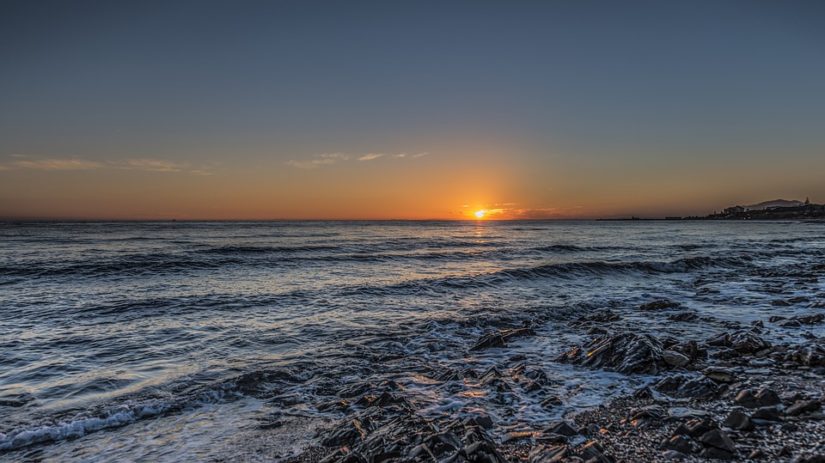 Water park in La Cala
If you fancy a bit of fun or are travelling with children, you might like to visit Waterfun Mijas, a water park in the sea where both children and adults can have fun while cooling off.
Don't forget that you need sunscreen, as you will be in the sun for the 45 minutes of the session.
Price: 15 euros for 45 minutes.
You might be interested in
Because of the short distance and especially if you have a car, although you can also go by bus, you may be interested in visiting one of the following destinations:
Mijas Pueblo. (Map)
Las Lagunas de Mijas. (Map)
El Faro. (Map)
Calahonda, just beside La Cala and less than an hour's walk away. (Map)
Fuengirola: Before getting to Mijas, with a dedicated post about things to do in Fuengirola all year around. (Map)
Marbella: We also have a post about things to do in Marbella that might be interesting to read. (Map)
Take your time to read the comments, our visitors are very nice to leave their experiences and recommendations. Thank you all!
In the future and if you find this article interesting and share it enough, we will be expanding the information on related areas.
Getting to Cala de Mijas from airport
If you have decided to rent a car at Malaga airport it can make things much easier for you, in any case I am going to give you information on how to get to La Cala both by public transport and by car.
I recommend renting a car, not only for the convenience of arriving and returning as and when you want. It also gives you the freedom to explore the surroundings and extend your possibilities a lot.
By car
The route by car will take you just under half an hour; If you have decided to rent a car in Malaga using our recommendations, you must use the roundabout to make a 180 degree turn and take the Torremolinos exit. Keep to the right and do not leave this road until you see a detour to the A-7 towards Benalmádena and Algeciras.
Continue for 30.7 kilometres until you see the exit to Mijas and Fuengirola. Keep left and pass the exit to Los Boliches in Fuengirola on the left. Stay on this road and don't leave it, you will soon find a turn off to La Cala de Mijas.
After taking the detour you will come to a roundabout, depending on where you are going to stay you will have to take one or the other exit. In case you want to go to the centre of La Cala de Mijas, the exit you should take is the south one.
Public transport
With public transport things get complicated, since there is no direct link from the airport. If you want to go by train from Malaga airport to La Cala de Mijas, you will have to transfer at Fuengirola and take a bus.
If you want to go by bus from the airport to La Cala, you will have to take it to Fuengirola or Marbella and connect from there with another to La Cala de Mijas.
The bus stopping at La Cala de Mijas is the M-220. It departs from Fuengirola in the direction of Marbella every day between 7:00 and 11:15 pm. On Sundays and public holidays the timetable is from 6:20 to 10:30 pm.

If you want to know the return times, you can visit the official link that I will leave below.
Official and updated timetable information for this line can be found here.: https://ctmam.es/lineas/M-220
Taxi to La Cala de Mijas
If you prefer the convenience of being driven to and from La Cala, the best option is to take a taxi from Malaga airport to Mijas. Our visitors comment that the public transport in La Cala is good enough for moving around, so maybe you just need a convenient mean of transport for getting there and back to the airport if not planning to visit villages or far areas.
The average price for a transfer from Malaga airport to La Cala de Mijas is €40 if you use one of our recommended websites. You pay when you arrive, so you just have to book online and choose the vehicle that best suits your needs.
I personally recommend malagatransfer.co.uk, I have used it in the past to transfer people coming to my wedding from the train station and everything went smoothly.
Comparte este artículo: