If you are planning to come to Malaga in June you can't miss this post. I'll tell you the 5 main reasons why it's a good idea, the weather, the clothes you should bring and also find activities that only take place during this month.
---
January brings cold temperatures from the past Monday 8 until; this cold bring snow in Malaga to lower altitudes. Snow in Malaga is an exceptional situation that you can take advantage of. How about a snow getaway this weekend? Continue reading for an update at the bottom of this page...I will continue posting the latest information about cold and snow Malaga this week.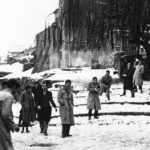 ---
Autumn is coming, a season that on the Costa del Sol does not bring cold but pleasant temperatures that invite you to visit the province in depth. Find out what the weather is like in Malaga in autumn, what clothes you should bring if you are on holiday and if it usually rains during these months.
---