If you are planning to come to Malaga in June you can't miss this post. I'll tell you the 5 main reasons why it's a good idea, the weather, the clothes you should bring and also find activities that only take place during this month.
---
Enjoy the beach safely by following our advice for sunbathing and tanning during the summer, what are the worst and best hours and how to deal with a sunburn.
---
Malaga's coast has a well-preserved tradition of good living called Chiringuito. These beach bars are popular among locals and visitors who enjoy a wide variety of fresh fish (fried fish, paella or sardines), a drink on the seafront or a drink at sunset. The exclusive beach clubs are for those looking for a glamorous beach day without worries about the price. Visit this article to read about chiringuitos and the best and most exclusive luxury beach clubs.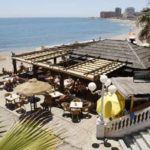 ---
In summer, especially the hot days and usually in August, the presence of this annoying animal can ruin anyone day, so I think it is a good idea to talk a little about them and what to do when a jellyfish stings you.
---
Not many tourists use to ask themselves about the air and sea quality in their holiday destination. What about if we talk about air quality in Malaga, the sea and the health benefits they bring to us?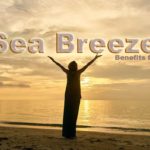 ---

Anyone who has experienced the Terral wind in Malaga knows this phenomenon very well, a hot wind that make us think about different ways to cool us down. The Costa del Sol just went through these hottest days of the year, so it is a good time to talk about this hot wind and propose some cool ideas. Let's analyse why it happens and what effect it brings in addition to the big increase of the temperature.
---
Malaga beaches have been pioneers in offering the possibility to take a refreshing dip to disabled persons or with reduced mobility, with a large easy-access device and monitor attendance. Thus not only disabled but also blind and deaf can enjoy a swim and a certain degree of autonomy, thus increasing their wellbeing.
---
The blue flag is used to distinguish the beaches and ports that comply with environmental conditions, as well as with a minimum of facilities available.
---