Archives - Page 3
I hope that once again I can awaken your curiosity about the past and the origin of our city; this time I am going to tell you the history of the Romans in Malaga and about some of the monuments and remains that have survived until today. Malaga is a city with an ancient culture and history, would you like to learn about its past?
---
Are you planning to visit Benalmádena? Then you might be interested in this list with more than 25 ideas to do in Benalmadena, with the main squares and places you can visit. We accept suggestions; do you have a favourite place or place to walk that you would like to share?
---
There are many villages in Malaga, but over time some have disappeared. They are still destinations that can be visited, so let's review those abandoned and lost villages in Malaga. Would you like visiting any of them?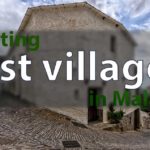 ---
The history of Malaga goes back a long way. In this article I hope to arouse your curiosity to know the origin of Malaga. The birth of a city that cannot be understood without the sum of diverse cultures and civilizations, but everything began in a very concrete period, with the arrival of the Phoenicians to our coasts and the beginning of the commercial routes.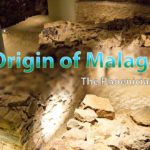 ---
There are many things to see and places to visit in Malaga, some of them might not be in some guides but they are of great interest. Would you like to take a trip to the great stone monuments in Malaga? Constructions carved in the rock that will not leave you indifferent and are very easy to access by car. Save our recommendations for when you can visit us.
---
Will any of the strikes or delays affect your flight from or to Malaga airport? Find here the latest news about delays, strikes and cancellation of flights.
---
The Andalucia Day on the 28th of February is always full of activities and cultural events in Malaga. Are you interested in finding out more about this day and the different events taking place in the province? From a souk in the at Pier One, to traditional dances and Andalusian products in Torremolinos or a gastronomic event in Manilva. We are sure that some of the activities that take place this day will be of your interest.
---
In this article I bring you the megalithic culture of Antequera and its natural monuments. Monuments with a great cultural value that reveal us the life of our ancestors. This complex was declared World Heritage Site by UNESCO in 2016. Without a doubt it is worth visiting Antequera at any time of the year, but if you are planning to do so during Saint Valentine's Day, I can tell you that there is also a beautiful love story about the Peña de los Enamorados (Rock of the Lovers).
---
27 to 29 MArch takes place Natura Malaga, an annual eco-fair where you can learn healthy and sustainable habits with lots of activities for the whole family. Among the many stands you will find all kinds of products and services. Visit our article for full details.
---
Tickets can now be purchased for the Starlite Festival in Marbella, plus there will be gastronomic and cultural activities. All this comes as an annual event that takes place in the Auditorium located in the Quarry of Nagüeles, an open-air space where you can enjoy different activities and shows. If you are interested in any of the confirmed concerts this year do not take too long to buy your ticket.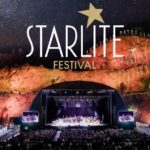 ---