Archives - Pagina 3
In this article I bring you the megalithic culture of Antequera and its natural monuments. Monuments with a great cultural value that reveal us the life of our ancestors. This complex was declared World Heritage Site by UNESCO in 2016. Without a doubt it is worth visiting Antequera at any time of the year, but if you are planning to do so during Saint Valentine's Day, I can tell you that there is also a beautiful love story about the Peña de los Enamorados (Rock of the Lovers).
---
27 to 29 MArch takes place Natura Malaga, an annual eco-fair where you can learn healthy and sustainable habits with lots of activities for the whole family. Among the many stands you will find all kinds of products and services. Visit our article for full details.
---
Tickets can now be purchased for the Starlite Festival in Marbella, plus there will be gastronomic and cultural activities. All this comes as an annual event that takes place in the Auditorium located in the Quarry of Nagüeles, an open-air space where you can enjoy different activities and shows. If you are interested in any of the confirmed concerts this year do not take too long to buy your ticket.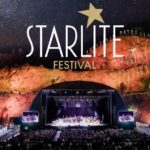 ---
The Rockin Race Jamboree celebrates this year a new edition, with many leading figures of the genre, being a must for thousands of lovers of this type of music from around the world. During the event there will also be a retro market of the 50's with vinyl records, clothing and other accessories.
---
All the news and updates from Malaga airport in 2020. Find out about the new flights and airlines offering connections to the Costa del Sol and other news you might be interested in if you are planning on visiting Malaga.
---
All the information you need to know about the Carnival in Malaga, the dates and calendar of activities, schedules of parades and competitions. Want to know more about what to expect this year?
---
With February we say goodbye to January and welcome the good weather. Although this month can still give us some rainy days it is not common and you can start enjoying the sun and a mild climate. It is the perfect month to enjoy many activities in Malaga. For example the first week in February past year we could enjoy a fantastic 21 º C. Would you like to know more about how is to visit Malaga in February?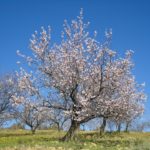 ---
The procession of the Three Kings is a mainly Spanish tradition. The first parade which is recorded took place in 1876 in Alicante and thanks to its success it was expanding rapidly to other cities. In 1917 took place the first Parade in Andalusia and today is a typical established tradition throughout the province.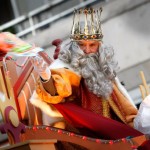 ---
Another new year comes, time flies! While in most European countries the sun gradually gives way to clouds, rain and the earliest snow, in Malaga the sun still shines brightly in a blue sky. Do you want to know how we celebrate New Year's Eve in Malaga and Spain?
---
Children and adults can enjoy a fun time on the ice, with a new ice rink installed in Andalusia Avenue, next to the entrance of the department store El Corte Ingles Malaga city, offering a new form of entertainment during the Christmas holidays. Find more ice rinks in the Costa del Sol where practicing winter activities and having fun on Christmas.
---