Archives - Page 3
Tickets can now be purchased for the Starlite Festival in Marbella, plus there will be gastronomic and cultural activities. All this comes as an annual event that takes place in the Auditorium located in the Quarry of Nagüeles, an open-air space where you can enjoy different activities and shows. If you are interested in any of the confirmed concerts this year do not take too long to buy your ticket.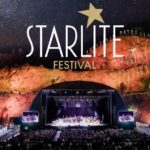 ---
Come and visit the Selwo Aventura theme park and discover a great variety of fauna and flora in the more than one million square metres of the park. There are more than a thousand species living in semi-freedom. Fancy a safari in Estepona?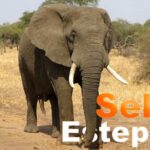 ---
When can you go to the beach or the countryside in Malaga? I answer this and many other questions in this basic guide for planning your next vacation or trip. Find out the times for activities and when are the dates of the different phases in Malaga.
---
Are you planning to visit Marbella? Then you might be interested in this list with more than 15 things to do in Marbella or places you can visit. We welcome suggestions that we will be adding to this list. Do you have a favourite place you would like to share?
---
Read about Malaga's Muslim past and its monuments route. The Moorish presence influenced the growth of our city in a way that was totally different from what was happening in the rest of Europe. Come and learn how our past has influenced our people, gastronomy and culture.
---

Christmas is arriving in Malaga and - how could it be otherwise - Christmas markets are emerging in Malaga, ideal to go for a stroll enjoying the great atmosphere with the stalls,which each year are more elaborate, and the Christmas lighting in Malaga.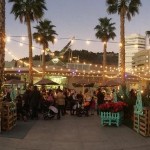 ---
Until November the 15th in 2020 there is a new appointment for those who enjoy tapas. The called Erotic Tapas Route or 'Ruta de la Tapa Erótica' in Spanish, will be celebrated again this year ¿will you join?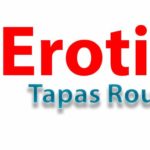 ---
Are you planning to visit Malaga in October? In that case you might be interested in this article about how is Malaga during the month of October with details such as the water temperature, the weather, the clothes we recommend you bring and of course the most popular Festivals and Fairs in October.
---
Have you ever thought about going on holiday in a campervan or a motorhome? If you never thought about it, I hope I can tempt you; having one offers endless possibilities to make your holiday memorable. I'll give you information on what you need to know and places to camp under the stars. Are you up for it?
---
Everything you need to know to see the Perseids from Malaga. When are the best days, how and recommended places to see this Meteor Shower.
---