Another new year comes, time flies! While in most European countries the sun gradually gives way to clouds, rain and the earliest snow, in Malaga the sun still shines brightly in a blue sky. Do you want to know how we celebrate New Year's Eve in Malaga and Spain?
---
Children and adults can enjoy a fun time on the ice, with a new ice rink installed in Andalusia Avenue, next to the entrance of the department store El Corte Ingles Malaga city, offering a new form of entertainment during the Christmas holidays. Find more ice rinks in the Costa del Sol where practicing winter activities and having fun on Christmas.
---
Wondering about Christmas activities and attractions in December? I will be updating this list but there are already many things to do in Malaga. From visiting the typical Nativity Scenes to children´s fairs. If you are looking for special Christmas events I will suggest some.
---
Christmas is arriving in Malaga and - how could it be otherwise - Christmas markets are emerging in Malaga, ideal to go for a stroll enjoying the great atmosphere with the stalls,which each year are more elaborate, and the Christmas lighting in Malaga.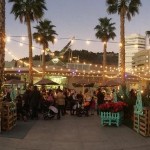 ---
Children can enjoy as every year with MIMA, a fair of Christmas activities that takes place in the Palace of Fairs and Congresses in Malaga. If you want to know more about this Fair and what it offers you can visit our article where we tell you everything. All these activities sound great.
---
Tivoli World is an amusement park in Benalmadena that offers fun and live shows for families and friends. This amusement park opened its doors in 1972 and continues to be a reference point for leisure on the Costa del Sol today. Would you like to know more about it?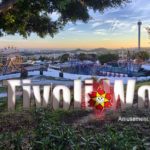 ---
This year the Christmas lights in Malaga will be switched on the 29th in November, will you miss it? The lighting decoration and switching date change every year, in past events they used up to 600.000 led lights in Larios street, the most centric and popular street in Malaga, nevertheless this city is one of the best places to enjoy the lighting in the world.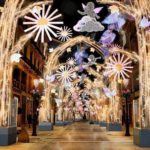 ---
On October 31 arrives the terrifying night of Halloween at our city. Do you have any plan? Malaga is ready and features events in which you can already register. If you have not yet decided what to do, we offer interesting activities for both adults and children. We hope you survive, we wouldn´t want to run out of readers..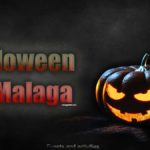 ---
Although wine has accompanied humanity for more than 7000 years, the one we are going to cover in this article is much more recent. It offers us history and legend; Pedro Ximenez is a sweet wine of unclear origin, and has been popular for centuries, when it was exported worldwide from the port of Malaga. Let's see if we can find out a little more of the origin of this famous wine.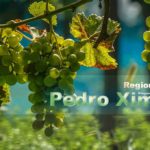 ---
Are you going to visit Malaga in November? Then you may be interested in learning about Malaga's main Festivals and Fairs this month. We inform you about the main activities during the month of November in Malaga and how to get there in the easiest way.
---