Archives - Page 2
Are you going to visit Malaga in November? Then you may be interested in learning about Malaga's main Festivals and Fairs this month. We inform you about the main activities during the month of November in Malaga and how to get there in the easiest way.
---
Are you planning to visit Malaga in October? In that case you might be interested in this article about how is Malaga during the month of October with details such as the water temperature, the weather, the clothes we recommend you bring and of course the most popular Festivals and Fairs in October.
---
Have you ever thought about going on holiday in a campervan or a motorhome? If you never thought about it, I hope I can tempt you; having one offers endless possibilities to make your holiday memorable. I'll give you information on what you need to know and places to camp under the stars. Are you up for it?
---
We are already at the end of August, while many of you are returning to the routine of work or planning to, others are packing up to begin their vacation in Malaga in September. Many tourists prefer September over August to spend their vacations. Towards the end of August there is already a drop in the number of towels on the beach, a clear indicator of the ending of the high season.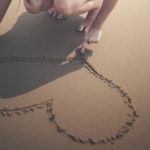 ---
Everything you need to know to see the Perseids from Malaga. When are the best days, how and recommended places to see this Meteor Shower.
---
What is the weather like in Malaga in August? Should you wear warm clothing when going out at night? Is it raining or cloudy? Many more questions will come in your mind as your plan your vacation. I will try to answer all the thoughts you might have about weather and visiting Malaga in summer.
---
Fuengirola is the place chosen every year by many tourists who visit the Costa del Sol. Let's see some ideas that may interest those who visit this beautiful city on the coast of Malaga. I will recommend you places and monuments, as well as activities for all ages. Would you like to know more about Fuengirola?
---
Everything you need to know if you plan to visit Malaga during the month of July. Going to the beach, shopping or enjoying outdoor activities. I will tell you the clothes you will need, about the weather and if it is a good idea to go to the beach during this month.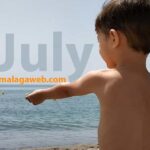 ---
Lots of glamour, the best music, many sexy people and plenty of champagne flood at this exclusive club every year. A club that is still one of the most popular ones in Marbella for those who like to see and be seen. Are you interested? You can read more in our blog.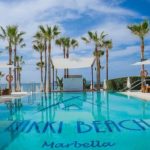 ---
I hope that once again I can awaken your curiosity about the past and the origin of our city; this time I am going to tell you the history of the Romans in Malaga and about some of the monuments and remains that have survived until today. Malaga is a city with an ancient culture and history, would you like to learn about its past?
---