Archives - Pagina 2
What is the weather like in Malaga in August? Should you wear warm clothing when going out at night? Is it raining or cloudy? Many more questions will come in your mind as your plan your vacation. I will try to answer all the thoughts you might have about weather and visiting Malaga in summer.
---
Fuengirola is the place chosen every year by many tourists who visit the Costa del Sol. Let's see some ideas that may interest those who visit this beautiful city on the coast of Malaga. I will recommend you places and monuments, as well as activities for all ages. Would you like to know more about Fuengirola?
---
Everything you need to know if you plan to visit Malaga during the month of July. Going to the beach, shopping or enjoying outdoor activities. I will tell you the clothes you will need, about the weather and if it is a good idea to go to the beach during this month.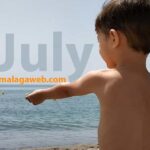 ---
Lots of glamour, the best music, many sexy people and plenty of champagne flood at this exclusive club every year. A club that is still one of the most popular ones in Marbella for those who like to see and be seen. Are you interested? You can read more in our blog.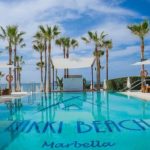 ---
I hope that once again I can awaken your curiosity about the past and the origin of our city; this time I am going to tell you the history of the Romans in Malaga and about some of the monuments and remains that have survived until today. Malaga is a city with an ancient culture and history, would you like to learn about its past?
---
When can you go to the beach or the countryside in Malaga? I answer this and many other questions in this basic guide for planning your next vacation or trip. Find out the times for activities and when are the dates of the different phases in Malaga.
---
Are you planning to visit Benalmádena? Then you might be interested in this list with more than 25 ideas to do in Benalmadena, with the main squares and places you can visit. We accept suggestions; do you have a favourite place or place to walk that you would like to share?
---
There are many villages in Malaga, but over time some have disappeared. They are still destinations that can be visited, so let's review those abandoned and lost villages in Malaga. Would you like visiting any of them?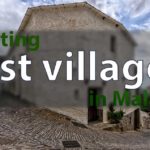 ---
The history of Malaga goes back a long way. In this article I hope to arouse your curiosity to know the origin of Malaga. The birth of a city that cannot be understood without the sum of diverse cultures and civilizations, but everything began in a very concrete period, with the arrival of the Phoenicians to our coasts and the beginning of the commercial routes.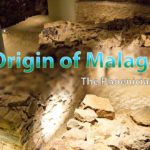 ---
There are many things to see and places to visit in Malaga, some of them might not be in some guides but they are of great interest. Would you like to take a trip to the great stone monuments in Malaga? Constructions carved in the rock that will not leave you indifferent and are very easy to access by car. Save our recommendations for when you can visit us.
---