Tag:
Marbella

- Page number 2
The Andalucia Day on the 28th of February is always full of activities and cultural events in Malaga. Are you interested in finding out more about this day and the different events taking place in the province? From a souk in the at Pier One, to traditional dances and Andalusian products in Torremolinos or a gastronomic event in Manilva. We are sure that some of the activities that take place this day will be of your interest.
---
Tickets can now be purchased for the Starlite Festival in Marbella, plus there will be gastronomic and cultural activities. All this comes as an annual event that takes place in the Auditorium located in the Quarry of Nagüeles, an open-air space where you can enjoy different activities and shows. If you are interested in any of the confirmed concerts this year do not take too long to buy your ticket.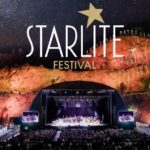 ---
All the information you need to know about the Carnival in Malaga, the dates and calendar of activities, schedules of parades and competitions. Want to know more about what to expect this year?
---
The procession of the Three Kings is a mainly Spanish tradition. The first parade which is recorded took place in 1876 in Alicante and thanks to its success it was expanding rapidly to other cities. In 1917 took place the first Parade in Andalusia and today is a typical established tradition throughout the province.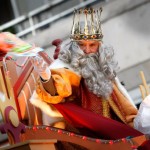 ---
Another new year comes, time flies! While in most European countries the sun gradually gives way to clouds, rain and the earliest snow, in Malaga the sun still shines brightly in a blue sky. Do you want to know how we celebrate New Year's Eve in Malaga and Spain?
---
Children and adults can enjoy a fun time on the ice, with a new ice rink installed in Andalusia Avenue, next to the entrance of the department store El Corte Ingles Malaga city, offering a new form of entertainment during the Christmas holidays. Find more ice rinks in the Costa del Sol where practicing winter activities and having fun on Christmas.
---
Wondering about Christmas activities and attractions in December? I will be updating this list but there are already many things to do in Malaga. From visiting the typical Nativity Scenes to children´s fairs. If you are looking for special Christmas events I will suggest some.
---
On October 31 arrives the terrifying night of Halloween at our city. Do you have any plan? Malaga is ready and features events in which you can already register. If you have not yet decided what to do, we offer interesting activities for both adults and children. We hope you survive, we wouldn´t want to run out of readers..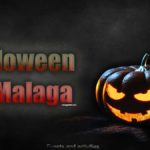 ---
If you enjoy hiking and you fancy a trip to the golden autumn on the Costa del Sol, you are still in time to sign up for the Marbella 4 Days Walking event that takes place in and around Marbella in October 2020.
---
Everything you need to know about the main fairs and events in Malaga during the month of August. If you are planning to come or are already here, it will be useful to know when and where to visit during this month.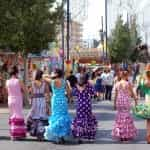 ---