Tag: Marbella - Page number 2
Wondering about Christmas activities and attractions in December? I will be updating this list but there are already many things to do in Malaga. From visiting the typical Nativity Scenes to children´s fairs. If you are looking for special Christmas events I will suggest some.
---
Christmas is arriving in Malaga and - how could it be otherwise - Christmas markets are emerging in Malaga, ideal to go for a stroll enjoying the great atmosphere with the stalls,which each year are more elaborate, and the Christmas lighting in Malaga.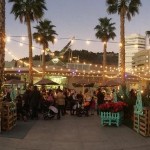 ---
This year the Christmas lights in Malaga will be switched on the 29th in November, will you miss it? The lighting decoration and switching date change every year, in past events they used up to 600.000 led lights in Larios street, the most centric and popular street in Malaga, nevertheless this city is one of the best places to enjoy the lighting in the world.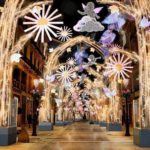 ---
On October 31 arrives the terrifying night of Halloween at our city. Do you have any plan? Malaga is ready and features events in which you can already register. If you have not yet decided what to do, we offer interesting activities for both adults and children. We hope you survive, we wouldn´t want to run out of readers..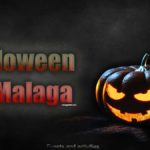 ---
If you enjoy hiking and you fancy a trip to the golden autumn on the Costa del Sol, you are still in time to sign up for the Marbella 4 Days Walking event that takes place in and around Marbella in October 2020.
---
Everything you need to know about the main fairs and events in Malaga during the month of August. If you are planning to come or are already here, it will be useful to know when and where to visit during this month.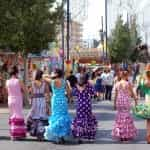 ---
The next June 23, thousands of people of all ages will celebrate along the coast the shortest night of the year at the summer solstice known as the 'Night of San Juan' in Spain; also called St. John's bonfires or Midsummer's Eve. I will tell you activities for this special night and the most popular places for celebrating it in Malaga.
---
During the long summer months caressing the Costa del Sol, with long nights and warm sea breeze, life takes place in the street, where both locals and visitors enjoy their leisure time and have fun outdoors. An essential element of the nights in Malaga are the rooftop terraces. We give you some of the best proposals for a drink after work or to start the evening.
---
Discover Ocean Club Marbella, one of the most luxurious clubs on the Costa del Sol. Here you will find the highlights of this glamorous club and the most important dates from its grand opening in late April to its closing party by the end of September. Are you curious about how much a glamorous day will cost?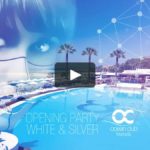 ---
As every year during March comes the celebration of San Patricio in Malaga, an event full of activities. Read everything about San Patricio, its history, which municipalities celebrate it and what activities they propose for this green dyed day.
---