Tag:
Marbella

- Page number 6
During the last weekend in October and November 1 takes place a classical tradition in Marbella and the villages of the Genal Valley and Serrania de Ronda: The Dia del Tostón. When is celebrated and where? All the details inside this article.
---
Everything you need to know if you are looking for a boat trip or catamaran excursion from the Port of Malaga, Benalmadena or Fuengirola. From dolphin watching to a romantic sunset with champagne on a boat or even a barbecue. There are many options in Malaga to enjoy the beautiful views of the coast. Want to know more?
---
Andalusia has attracted over the last decades artists, royals and dignitaries from around the world, including some linked to the White House as the Clintons. The former presidents Jimmy Carter and George Bush or the former first lady of the United States Jacqueline Kennedy, visited places like the Alhambra in Granada, the April Fair in Seville and the Costa del Sol.
---
If you like piano and classical music you have an appointment at the International Piano Festival in Marbella. An event that invites talented pianists from all over the world and offers performances in two categories, adults up to 35 years old and youngsters under 10, 14 and 18 years old. Do you want to meet promising young talent?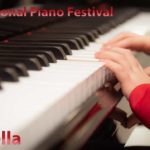 ---
Tourists consider the Costa del Sol superior to its rivals regarding the ambience, way of living, the people´s hospitality and the climate
---