Tag:
Marbella

- Page number 5
Planning your holiday with kids and wondering what to do or where to go for them to have fun and enjoy? Continue reading to find the best playgrounds and parks for children in Malaga. With or without kids on your charge, you can enjoy most of the parks from this list!
---
January brings cold temperatures from the past Monday 8 until; this cold bring snow in Malaga to lower altitudes. Snow in Malaga is an exceptional situation that you can take advantage of. How about a snow getaway this weekend? Continue reading for an update at the bottom of this page...I will continue posting the latest information about cold and snow Malaga this week.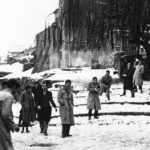 ---
Malaga is surrounded by mountains, all kind of hiking trails ideal for nature lovers. In this article I will recommend some easy hiking trails that can be made all year round and even with children, perfect routes for going with family or spend a nice day with friends.
---
If you are visiting Malaga for a holiday with or without children and looking forward the sun and the beach or making some activities...but it rains, its cloudy or the temperature is too low, do not let the bad weather cloud your encouragement. I'm going to give some ideas and recommendations about the top things you can do on a rainy day in Malaga, very important recommendations I say. Many of you are coming just for a few days and expect to enjoy our sunny weather...It could happen that on arrival after noticing the clouds your humour takes the same grey colour as the sky, do not let it happen, continue reading to avoid this situation. Some of my proposals may require a vehicle if your resort is in Marbella, Estepona or Puerto Banus among others. If you are in Torremolinos, Benalmadena or Fuengirola as example, your option to take the public transport is much higher with public buses or the subway train, options to consider by those who prefer not to hire a car in Malaga, which is a good and cheap choice in my opinion.
---
Anyone who has experienced the Terral wind in Malaga knows this phenomenon very well, a hot wind that make us think about different ways to cool us down. The Costa del Sol just went through these hottest days of the year, so it is a good time to talk about this hot wind and propose some cool ideas. Let's analyse why it happens and what effect it brings in addition to the big increase of the temperature.
---

There are several radars on the Costa del Sol with which you must be careful if you rent a car in Malaga; these radars are speed radars, stretch radars and mobile radars although the latter are not indicated. Remember that being fined while driving a rental car does not exclude you from paying the fine and will increase with the corresponding administrative expenditure of the rental company managing your fine.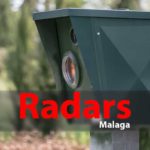 ---
Following the release of the film The Smurfs, Júzcar decided to submit to a referendum whether to adapt the color of their cozy white village to the color of these charming characters. Today you can visit the only Smurf's village in Spain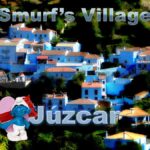 ---
During the last weekend in October and November 1 takes place a classical tradition in Marbella and the villages of the Genal Valley and Serrania de Ronda: The Dia del Tostón. When is celebrated and where? All the details inside this article.
---
Everything you need to know if you are looking for a boat trip or catamaran excursion from the Port of Malaga, Benalmadena or Fuengirola. From dolphin watching to a romantic sunset with champagne on a boat or even a barbecue. There are many options in Malaga to enjoy the beautiful views of the coast. Want to know more?
---
Andalusia has attracted over the last decades artists, royals and dignitaries from around the world, including some linked to the White House as the Clintons. The former presidents Jimmy Carter and George Bush or the former first lady of the United States Jacqueline Kennedy, visited places like the Alhambra in Granada, the April Fair in Seville and the Costa del Sol.
---