Tag: Marbella - Page number 3
If you are looking for a Nature Theme Park in a friendly environment you can't miss Amazonia Park in Elviria, very close to Marbella. Zip lines (one is the largest in Andalucia) and circuits that test your skills, both for children and adults. Would you like to read more about it?
---
Holidays with kids is quite an adventure, but even more so for them. Ideally, plan your vacation with their needs in mind. In Malaga you will find funny hotels for children both in summer and winter, some even have a zoo or water parks that the whole family can enjoy. Would you like to read about the best family friendly hotels in Malaga?
---
On the Costa del Sol we are privileged to have ideal locations for Yoga sessions. In addition, every year there is a Yoga Congress in Marbella and a Family Yoga concentration at Plaza de la Merced. If you are interested in more details about Yoga, its objectives and the most practiced styles you may want to take a look at this article.
---
Discover the best viewpoints in Malaga with our guide and enjoy the breath-taking views of the Costa del Sol and its natural surroundings. Ideal places from where you can take spectacular photographs of Malaga such as those shown here. Would you like to?
---
Whichever destination we travel to, there are always places not to be missed. In this article I bring you what in my opinion are the 10 best places you should visit in Malaga. I know there are those who come to sunbathe or spend a weekend, so I have tried to make an affordable list for all audiences, but MANDATORY for those who have never visited any of these places.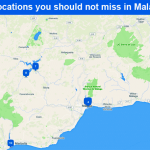 ---
All you need to know about the Bicycle Day in Malaga and the European Mobility Week. A week that aims to raise the consciousness about the use of alternative means of transport.
---
Everything you need to know about the leisure and refreshing activities on Malaga's beaches. From renting a hydro-pedal and its price to the always popular jet skis without forgetting other new activities that could be of your interest.
---
Art Marbella fair will have galleries with artists from different countries, Spain as well as Portugal, China, Canada, Sweden, Uruguay, United States, Austria, Argentina, Mexico, Slovakia and Switzerland. If you like art you may be interested in the details of this annual art event in Marbella.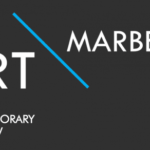 ---
If you still don't know where to go on holiday you might find inspiration in this blog post. No matter if you plan your winter or summer vacation, some tourist destinations are popular all year round. Want to know more about where to go on vacation?
---
If you are planning to come to Malaga in June you can't miss this post. I'll tell you the 5 main reasons why it's a good idea, the weather, the clothes you should bring and also find activities that only take place during this month.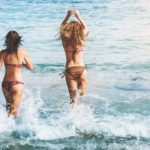 ---