Category:
Events

- Page number 2
Everything you need to know about the Torremolinos Fair, events calendar. Concerts and activities that take place during the night Fair in the fairgrounds or during the day Fair.
---
Tickets can now be purchased for the Starlite Festival in Marbella, plus there will be gastronomic and cultural activities. All this comes as an annual event that takes place in the Auditorium located in the Quarry of Nagüeles, an open-air space where you can enjoy different activities and shows. If you are interested in any of the confirmed concerts this year do not take too long to buy your ticket.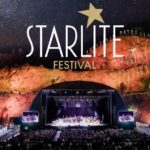 ---
Christmas is arriving in Malaga and - how could it be otherwise - Christmas markets are emerging in Malaga, ideal to go for a stroll enjoying the great atmosphere with the stalls,which each year are more elaborate, and the Christmas lighting in Malaga.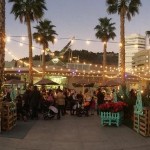 ---
Until November the 15th in 2020 there is a new appointment for those who enjoy tapas. The called Erotic Tapas Route or 'Ruta de la Tapa Erótica' in Spanish, will be celebrated again this year ¿will you join?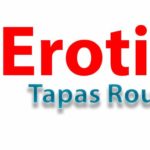 ---
Everything you need to know to see the Perseids from Malaga. When are the best days, how and recommended places to see this Meteor Shower.
---

Lots of glamour, the best music, many sexy people and plenty of champagne flood at this exclusive club every year. A club that is still one of the most popular ones in Marbella for those who like to see and be seen. Are you interested? You can read more in our blog.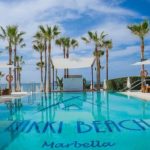 ---
The Andalucia Day on the 28th of February is always full of activities and cultural events in Malaga. Are you interested in finding out more about this day and the different events taking place in the province? From a souk in the at Pier One, to traditional dances and Andalusian products in Torremolinos or a gastronomic event in Manilva. We are sure that some of the activities that take place this day will be of your interest.
---
27 to 29 MArch takes place Natura Malaga, an annual eco-fair where you can learn healthy and sustainable habits with lots of activities for the whole family. Among the many stands you will find all kinds of products and services. Visit our article for full details.
---
All the information you need to know about the Carnival in Malaga, the dates and calendar of activities, schedules of parades and competitions. Want to know more about what to expect this year?
---
The procession of the Three Kings is a mainly Spanish tradition. The first parade which is recorded took place in 1876 in Alicante and thanks to its success it was expanding rapidly to other cities. In 1917 took place the first Parade in Andalusia and today is a typical established tradition throughout the province.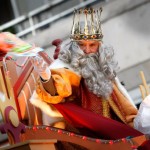 ---