Category:
Events

- Page number 2
Wondering about Christmas activities and attractions in December? I will be updating this list but there are already many things to do in Malaga. From visiting the typical Nativity Scenes to children´s fairs. If you are looking for special Christmas events I will suggest some.
---
Christmas is arriving in Malaga and - how could it be otherwise - Christmas markets are emerging in Malaga, ideal to go for a stroll enjoying the great atmosphere with the stalls,which each year are more elaborate, and the Christmas lighting in Malaga.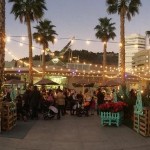 ---
Children can enjoy as every year with MIMA, a fair of Christmas activities that takes place in the Palace of Fairs and Congresses in Malaga. If you want to know more about this Fair and what it offers you can visit our article where we tell you everything. All these activities sound great.
---
This year the Christmas lights in Malaga will be switched on the 29th in November, will you miss it? The lighting decoration and switching date change every year, in past events they used up to 600.000 led lights in Larios street, the most centric and popular street in Malaga, nevertheless this city is one of the best places to enjoy the lighting in the world.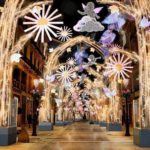 ---
On October 31 arrives the terrifying night of Halloween at our city. Do you have any plan? Malaga is ready and features events in which you can already register. If you have not yet decided what to do, we offer interesting activities for both adults and children. We hope you survive, we wouldn´t want to run out of readers..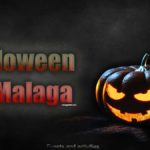 ---
Are you going to visit Malaga in November? Then you may be interested in learning about Malaga's main Festivals and Fairs this month. We inform you about the main activities during the month of November in Malaga and how to get there in the easiest way.
---
If you like motorcycles, motorsports and entertainment you can't miss the International Motorcycle Rally in Torremolinos, Malaga. Find here all the information you need to attend this event: concert calendar and shows.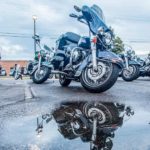 ---
Schedule, concerts and activities for a long weekend in the popular Fiesta del Aire (Open-Air Festival) in Arriate during the month of October. Want to know more about this popular festival?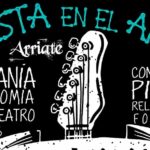 ---
If you enjoy hiking and you fancy a trip to the golden autumn on the Costa del Sol, you are still in time to sign up for the Marbella 4 Days Walking event that takes place in and around Marbella in October 2020.
---
The Nerja Fair is an important event in the eastern Costa del Sol. If you have extended your summer holidays or planning to visit Nerja in October you may be interested in the festivals and concerts that take place by the beginning of the month. Which day is the cheapest to go to the Fair or when does it start?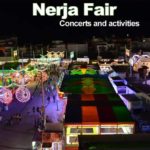 ---