Category:
Events

- Page number 3
The Perotas Soups Day is one of the events marked in the culinary and cultural calendar of the province of Malaga that you should not miss. It takes place during the first weekend of October and in addition to the typical soup of the municipality there are many activities. Want to know more?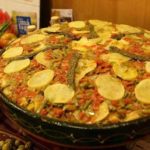 ---
The popular Fuengirola Fair begins on the night of October 6th. You can find out all the details about these days, the Fair programme and the live concerts that will take place in the auditorium in 2018 throughout the week.
---
Everything you need to know about the Torremolinos Fair, events calendar. Concerts and activities that take place during the night Fair in the fairgrounds or during the day Fair.
---
All you need to know about the Anchovie Week in Rincon de la Victoria, a event for all those who love eating the typical fried fish in Malaga. Want to know more about this popular culinary event?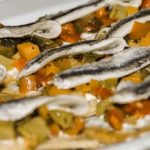 ---
The Nights of the Bella Jarifa is a cultural event that takes place in the historic centre of the city of Cartama in late September. It is inspired by the romance between Abundarráez and La Bella Jarifa; its objective is to take you back to a remote past through parades, exhibitions and dances, as well as enjoying a rich gastronomy. All this in a weekend. Want to join?
---
Everything you need to know about the Mijas Fair, when it is and what activities you will find. You will also find options to reach Mijas from anywhere on the Costa del Sol.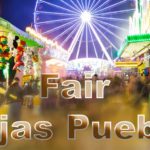 ---
All you need to know about the Luna Mora festival in Guaro in September. This is a very recommended event to assist for meeting with the andalusian culture and some typical gastronomy. Visit us to know where is it and how to get there.
---
September is the month of fairs and festivals in many municipalities. These are days of joy where the profane and the religious are mixed. People enjoy colourful events full of music, culture and dance. Do you want to know more about the main activities and fairs you can visit this month in Malaga?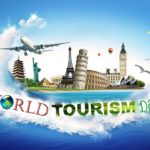 ---
As every year the Fair begins after the opening with fireworks. This is a show that is visible from all over the Costa del Sol the night of the 14th in August. Want to know the best places to enjoy the fireworks of the Malaga Fair?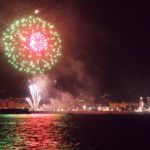 ---
When is the fair in Malaga this year and what activities or performances will there be? I will answer this and other questions in this article. Find out about the programme of activities, events and concerts at the Malaga fair this year. First of all, if you never ever visited the fair before you might want to read our guide of Malaga fair. The guide has detailed information on where it takes place and the dates.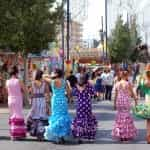 ---