Category:
Events

- Page number 3
Another new year comes, time flies! While in most European countries the sun gradually gives way to clouds, rain and the earliest snow, in Malaga the sun still shines brightly in a blue sky. Do you want to know how we celebrate New Year's Eve in Malaga and Spain?
---
Children and adults can enjoy a fun time on the ice, with a new ice rink installed in Andalusia Avenue, next to the entrance of the department store El Corte Ingles Malaga city, offering a new form of entertainment during the Christmas holidays. Find more ice rinks in the Costa del Sol where practicing winter activities and having fun on Christmas.
---
Children can enjoy as every year with MIMA, a fair of Christmas activities that takes place in the Palace of Fairs and Congresses in Malaga. If you want to know more about this Fair and what it offers you can visit our article where we tell you everything. All these activities sound great.
---
On October 31 arrives the terrifying night of Halloween at our city. Do you have any plan? Malaga is ready and features events in which you can already register. If you have not yet decided what to do, we offer interesting activities for both adults and children. We hope you survive, we wouldn´t want to run out of readers..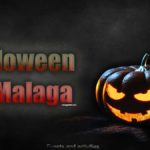 ---
If you like motorcycles, motorsports and entertainment you can't miss the International Motorcycle Rally in Torremolinos, Malaga. Find here all the information you need to attend this event: concert calendar and shows.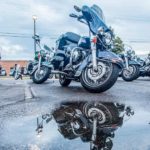 ---

Schedule, concerts and activities for a long weekend in the popular Fiesta del Aire (Open-Air Festival) in Arriate during the month of October. Want to know more about this popular festival?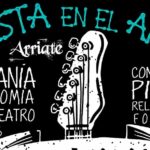 ---
If you enjoy hiking and you fancy a trip to the golden autumn on the Costa del Sol, you are still in time to sign up for the Marbella 4 Days Walking event that takes place in and around Marbella in October 2020.
---
The Nerja Fair is an important event in the eastern Costa del Sol. If you have extended your summer holidays or planning to visit Nerja in October you may be interested in the festivals and concerts that take place by the beginning of the month. Which day is the cheapest to go to the Fair or when does it start?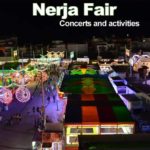 ---
The Perotas Soups Day is one of the events marked in the culinary and cultural calendar of the province of Malaga that you should not miss. It takes place during the first weekend of October and in addition to the typical soup of the municipality there are many activities. Want to know more?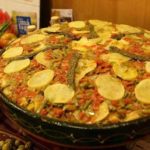 ---
The popular Fuengirola Fair begins on the night of October 6th. You can find out all the details about these days, the Fair programme and the live concerts that will take place in the auditorium in 2018 throughout the week.
---