Category:
Events

- Page number 8
Halloween is approaching and many of you still might not know what to wear… well, if you follow our blog you are lucky, we are going to propose ideas for an original costume that night, which one do you prefer?
---
In Fuengirola (Málaga) will be held from the 11th to the 14th of August the seventh edition of the Medieval Market in the castle Sohail. Until Sunday in Sohail Castle in Fuengirola will be possible a time travel to the Middle Ages, thanks to the launch of the medieval market. The event is unique in Spain, as it takes place within an authentic Arab fortress of the time. The area will present a typical medieval aspect, with flags of the time, background music and many of the participants dressed in historical costumes.
---
World Snow Day is celebrated in January and Sierra Nevada is ready for you to enjoy it to the fullest. If you are planning to visit Sierra Nevada with children you may be interested to know all the details of this event that takes place every year in Granada and other ski resorts. This event is organized worldwide and most of the worldwide ski stations participate on it, oficially it's just one day, the sunday...but they use to extend it for the whole weekend and some ski stations even offer it one weekend every month.
---
On September 27 takes place on World Tourism Day where is especially noteworthy the Open House, during which the most important museums and monuments offer free admission during a set schedule; in some you can even enjoy a guided tour in English, Spanish or French. Tourism is vital in Malaga, it's always a good day to revisit museums and monuments, are you coming?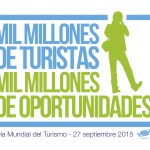 ---
Do you enjoy going to street markets? Like taking walks by the sea? Enjoy the stunning views and Mediterranean sunsets from a terrace a few meters from the sea? Would you like to combine all this? Then come to Pier One, in the heart of the city.
---

Who wants to find out more about the huge variety of cuisine in the province of Malaga, has a date this weekend in Benalmadena and Arroyo de la Miel. Tivoli World welcomes during May 26 and 27 the first market of Malaga, where visitors can sample and purchase farm products and food from the province of Malaga.
---
During this cinematographic exhibition, the best Spanish short films are awarded and people are invited to a series of activities and cultural events in Malaga.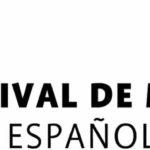 ---
The festivity in honor of La Virgen del Carmen, the patron saint of the fishermen, has a strong tradition throughout the Costa del Sol. The activities take place in the Fairgrounds of Fuengirola and Los Boliches beach, which will be setting for the procession of the Virgin in Mediterranean waters.
---