Category:
Events

- Page number 8
This musical show in Nerja brings us Argentine tango from the 1930s with classic themes and a mixture of music and dance that transmits the essence of tango to our days.
---
Once again, the Japanese cultural week arrives in Malaga in October. As every year it brings Japanese culture closer to the public with the help of gastronomic, festive and cultural activities.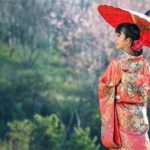 ---
October in Malaga brings us a large number of fairs and festivals. The province has much more to offer beyond the summer months, as we proved with the recommended activities in September. Join us to discover what you can do during October in Malaga.
---
All the information about the championships and poker tournaments in Malaga. There are many people who choose their holiday destination depending on whether they can have it paid by playing poker, do you want to know how much you can win in Malaga? If you don't know how to play don't worry, we will give you the basic rules.
---
Currently many decide to make a gift during February 14, Valentine's Day, although increasingly they prefer a romantic getaway; something in my opinion much more advisable in a relationship and which will bring fond memories, how about planning your Valentine Day in Malaga with us?
---
Halloween is approaching and many of you still might not know what to wear… well, if you follow our blog you are lucky, we are going to propose ideas for an original costume that night, which one do you prefer?
---
In Fuengirola (Málaga) will be held from the 11th to the 14th of August the seventh edition of the Medieval Market in the castle Sohail. Until Sunday in Sohail Castle in Fuengirola will be possible a time travel to the Middle Ages, thanks to the launch of the medieval market. The event is unique in Spain, as it takes place within an authentic Arab fortress of the time. The area will present a typical medieval aspect, with flags of the time, background music and many of the participants dressed in historical costumes.
---
World Snow Day is celebrated in January and Sierra Nevada is ready for you to enjoy it to the fullest. If you are planning to visit Sierra Nevada with children you may be interested to know all the details of this event that takes place every year in Granada and other ski resorts. This event is organized worldwide and most of the worldwide ski stations participate on it, oficially it's just one day, the sunday...but they use to extend it for the whole weekend and some ski stations even offer it one weekend every month.
---
On September 27 takes place on World Tourism Day where is especially noteworthy the Open House, during which the most important museums and monuments offer free admission during a set schedule; in some you can even enjoy a guided tour in English, Spanish or French. Tourism is vital in Malaga, it's always a good day to revisit museums and monuments, are you coming?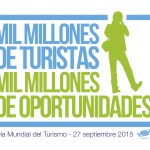 ---
Basketball fans can enjoy this week, from 6 to 9 February, this great sporting event that takes place in the Sports Palace Martin Carpena in Malaga.
---