Category:
Events

- Page number 7
Discover all the details of the popular White Night that is celebrated every year in Malaga. The most popular activities you will be able to attend during this cultural event that takes place in the streets of the city and is visited by many thousands of people every year.
---
Los Alamos Beach Festival is back once again this year with important news. Continue reading to know everything about this festival that brings the most representative artists of electronic music.
---
If you don't know what to do on April 27th, you may want to visit the Carihuela in Torremolinos to celebrate the popular Koningsdag or King's Day. Do you want to know more about this popular Dutch party?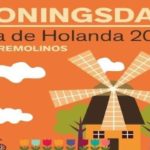 ---
Any seafood lover has an annual appointment at the Benalmádena Seafood Fair. A place to delight our palatar. Would you like to learn more about this event in Puerto Marina, Benalmádena?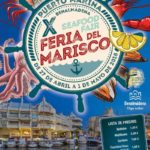 ---
Only a year ago it was relatively difficult to go to a green market, as this meant having to travel within the province, while the larger municipalities along the Costa del Sol lacked this offer. Well, we are pleased to inform you that this has changed, in no time, thanks to the excellent reception of this very healthy proposal and not necessarily more expensive as we tend to believe! Next we leave you the detailed list of ecological markets in the province of Malaga, so that you know when you can buy organic and fresh fruit and vegetables in your neighborhood.
---

If you are in Malaga between Wednesday 6th and Friday 10th of December you can't miss the Feria Sabor a Malaga Fair that takes place this year in Paseo del Parque.
---
Once again, the Japanese cultural week arrives in Malaga in October. As every year it brings Japanese culture closer to the public with the help of gastronomic, festive and cultural activities.
---
October in Malaga brings us a large number of fairs and festivals. The province has much more to offer beyond the summer months, as we proved with the recommended activities in September. Join us to discover what you can do during October in Malaga.
---
All the information about the championships and poker tournaments in Malaga. There are many people who choose their holiday destination depending on whether they can have it paid by playing poker, do you want to know how much you can win in Malaga? If you don't know how to play don't worry, we will give you the basic rules.
---
Currently many decide to make a gift during February 14, Valentine's Day, although increasingly they prefer a romantic getaway; something in my opinion much more advisable in a relationship and which will bring fond memories, how about planning your Valentine Day in Malaga with us?
---